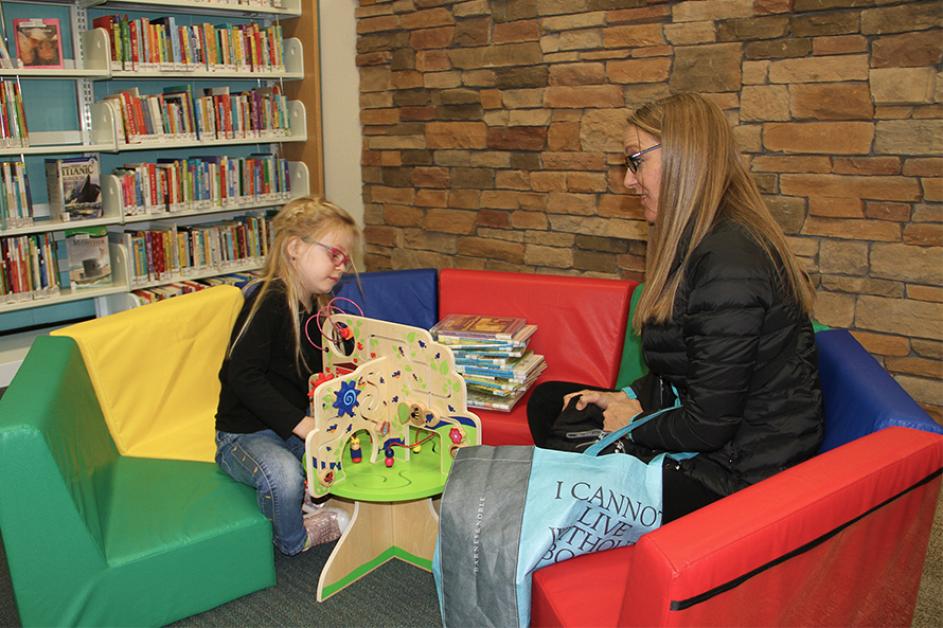 This spring, each of the four Chandler Public Libraries will debut redesigned public spaces that are ideal destinations for parents and caregivers to bring their children (ages 0-5) to learn the early literacy skills they will need to succeed in school. These new Early Literacy and Learning Spaces are part of the Library's ongoing High Five reading program that helps parents develop teaching skills they can take home to foster an ongoing learning environment. 
It is estimated that there are nearly 35,000 children under 5 years of age in the Chandler and Kyrene school districts. Read On Chandler and First Things First, two organizations dedicated to supporting early education and literacy in our community, note that many incoming kindergartners nationwide enter school without the basic language skills they need to learn to read. This presents an opportunity for Chandler Library to play a role in preparing area children for success in school and in life by offering parents and caregivers tools they can use to be active participants in the process.
To encourage families to visit the High Five Early Literacy and Learning Spaces regularly, they have been outfitted with furniture that is comfortable and welcoming, with activities that are fun and educational. "We now have an entire space that is family friendly and filled with activities that encourage early literacy skill building," said Abigail Nersessian, who oversees Chandler's Downtown Library. "Little ones can dress up in costumes, play with Duplo® blocks, sit comfortably and read, or enjoy a variety of fun activities that encourage exploration and learning. Meanwhile, the parents can participate or observe from the comfortable seating nearby."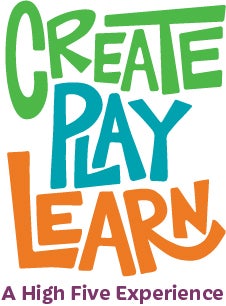 While all of the early literacy programs at Chandler Libraries are focused on the five early literacy practices – read, play, write, sing and talk – each of the High Five Spaces is uniquely designed and furnished. The Basha Library features a Farm and Friends theme, while Technology is the theme at Hamilton Library. The Sunset Library centers on a Garden theme, while the largest of the High Five spaces, at the Downtown Library, is filled with Community themed items, such as a grocery store for shopping, kitchen playset with a sink, pots and pans and costumes for playing a firefighter, police officer and more.
Common design elements and amenities at the High Five Spaces include: bookshelves that are limited in height, making the reading materials more accessible to the children and making their movements move visible to the parents; softer floor surfaces that are more comfortable for pre-walkers; high-quality interactive elements that reinforce literacy lessons and that are placed at eye level and within children's reach; and computers with interactive learning games. Additionally, library staff understands that parents are concerned about the safety of their children, and all locations will follow a Best Practices guide that includes proper sanitation procedures.
"We know that children who enter school with well-developed early literacy skills have an advantage. As a trusted community resource, our libraries are perfectly situated to help create a culture of early literacy success for Chandler families," said Library Manager Dan Lee. "Our goal is to use these new High Five Spaces to enhance our existing programs and take our Early Literacy and Learning Initiative to a higher level."
The key to boosting the number of children who enter school with the basic language skills they need to succeed is engaging parents in the process and making them better teachers at home. "Parents are a child's first and best teachers and our focus is on educating them and providing a selection of hands-on teaching tools and play activities they need to encourage their children and instill a love of reading that will last a lifetime," Lee added.
Lee and his Youth Library staff members are confident that the new Early Literacy and Learning Spaces will entice parents and caregivers to spend more time at Chandler Libraries with their children – learning to read, write, play, sing and talk while having fun together. Each library will open its High Five Space to the public sometime this spring and they will be open during normal operating hours, which can be found at Chandler Library. 
The funding to create the High Five Spaces was obtained through a $78,000 Library Services and Technology Act (LSTA) Early Literacy Grant received in 2018. The grant was approved by Arizona State Library Archives and Public Records, a division of the Secretary of State.