March 25, 2020
|
6:30 p.m. - 7:30 p.m.
Add to Calendar
2020-03-25 18:30:00
2020-03-25 19:30:00
Title
Description
United States
City of Chandler
info@chandleraz.gov
America/Phoenix
public
Location
Sunset Library, 4930 W. Ray Road | Monsoon Room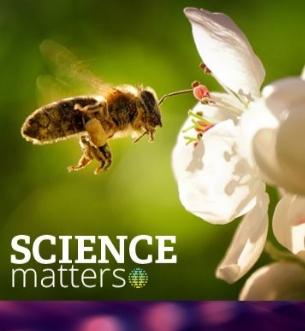 Honey bees are essential for the food crops that we consume daily. One-third of this food relies on bee pollination and other pollinators like butterflies, birds, and bats. U.S. Beekeepers are losing an average of 30-40% of their honey bee colonies due to factors like parasites, diseases, chemical usage, and habitat loss. Learn about these important insects and the repercussions of their decline. Dr. Cahit Ozturk is a research technologist and associate researcher at Arizona State University. He works with several distinguished research teams at ASU where he helps design projects focused on honey bee learning and behavior.

Science Matters@CPL is Science Cafe that explores ideas and the latest research in science topics that matter to you, through presentations and discussion with local scientists and experts.