May 28, 2020
|
7 p.m. - 8 p.m.
Add to Calendar
2020-05-28 19:00:00
2020-05-28 20:00:00
Title
Description
United States
City of Chandler
info@chandleraz.gov
America/Phoenix
public
Location
facebook.com/chandlercenterforthearts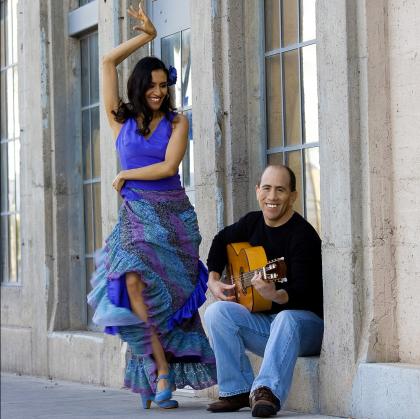 Chandler Center for the Arts is proud to present its CCA Anywhere Series, virtual performances that you can watch anywhere with your phone, tablet or computer, in your backyard, kitchen, living room or at the park. Join us on Thursday, May 28 at 7 pm, as we stream a performance by Jácome Flamenco on our Facebook page!

Jácome Flamenco's production, DUET, features the exciting thrill of flamenco's intense rhythms while highlighting the intimate nuances that two artists co-create while collaborating on stage. DUET provides a stark contrast from flamenco companies in that the artistic partnership is thrust to the forefront, audiences get to experience how the dancer's movement inspires the guitarist and how the singing, melodies and rhythms combine to make beautiful, artistic, flamenco poetry.