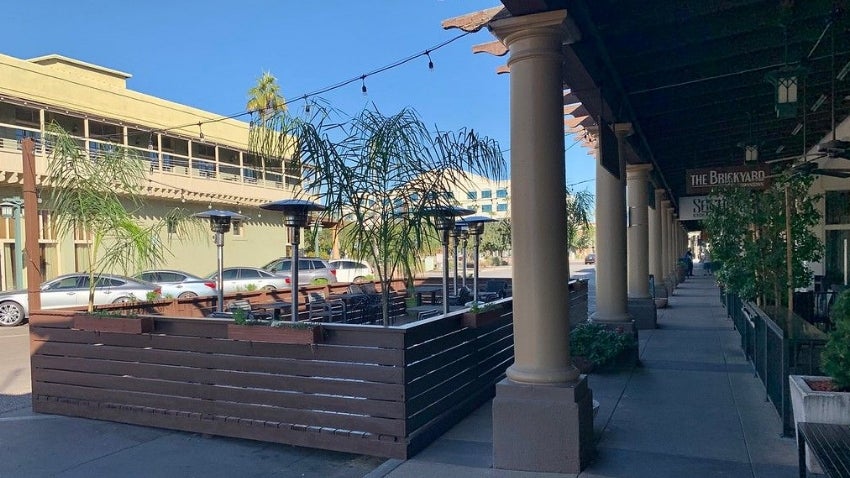 The On the Street program allows a business to expand its premises into on-street parking. Created to help businesses cope with capacity restrictions implemented due to COVID-19, the program is another way that the City is showing its commitment to supporting the community during this challenging time. For customers who aren't comfortable being inside businesses or who just want to enjoy the beautiful Arizona winter weather, can now support Chandler businesses On the Street.
To be eligible to participate in the On the Street program, businesses must meet the following criteria:
Street patios may only be located on streets with a speed limit of 25 miles per hour or lower, with no more than one travel lane in each direction (excluding center turn lanes); and with designated on-street parking.

Eligible establishments must have street frontage on the ground floor of a building.

Establishments that participate must be allowed to operate in-store service, per the Arizona Department of Health and the Governor's Office.
Businesses must submit an application to and receive approval from the City prior to participation in the On the Street program. 
Current Participants:
For more information about this program, On the Street applications or Downtown Chandler, please contact John Owens, Downtown Redevelopment Specialist, at 480-782-3047.