Each January, the City of Chandler holds a series of events to honor our community's heritage and diversity, along with the spirit, ideals, life and legacy of Dr. Martin Luther King Jr., and the civil rights movement.
As a joint collaboration between Chandler International Film Festival, Chandler Men of Action, East Valley Jewish Community Center, Chandler Center for the Arts, Friends of the Library, Human Relations Commission and the City of Chandler, we are proud to present an extensive variety of community events in which more than 10,000 people participate annually. Become a part of Chandler's Annual Celebration of Unity events scheduled throughout the month of January.
Vendor Opportunites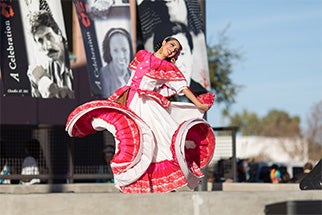 Are you our title sponsor? Would you like visibility at the 25th Annual Chandler Multicultural Festival? Secure your presence. The deadline for applications is Dec. 20, 2019.