Finders, keepers. It's time to channel your inner adventurer and #DiscoverChandler. In celebration of Park and Recreation Month, join us for an epic outdoor adventure as you participate in our family-friendly Instagram scavenger hunt.
Armed with your smartphone, you'll locate hotspots, unlock challenges and climb the scoreboard. All clues are located outdoors, and the hunt is designed to be done in a safe, socially distant manner. Three super sleuth teams will win the ultimate parks and recreation prize pack valued at $1,500!
In one amazing morning, you'll discover the many stories and interesting facts that make Chandler a great place to discover, imagine, and grow. 
This year's scavenger hunt has been postponed to Saturday, July 31 due to inclement weather.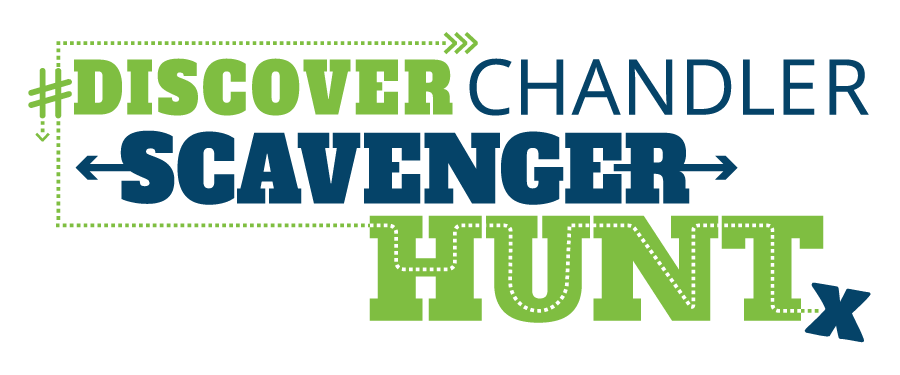 July 31, 2021
8 a.m. - 12 p.m.
Free
Contact Us
Register your team.
Follow @chandlerrec on Instagram.
The Instagram account you plan to use during the hunt must be Public.
Watch your email – clues will be sent to your inbox at 8 a.m.
Tag @chandlerrec and use #DiscoverChandler to submit your completed challenge.
Once all challenges are completed and submitted correctly, you will receive the final clue to the prize pack in a direct message via Instagram.
Additional prizes will be awarded to teams with the most creative challenge posts.
Registered Players will each receive a t-shirt and scavenger hunt swag bag. Players can pick up their scavenger hunt swag at Chandler City Hall, July 19-23. Please note no packets will be available on hunt day.
Monday, July 19
10 a.m. - 2 p.m.
Wednesday, July 21
10 a.m. - 2 p.m.
Friday, July 23
Noon - 5 p.m.
Grand Prize
The Grand Prize includes everything you need to get your play on this summer and a Chandler Parks & Recreation All-Access Family Pass: one annual Family Membership to Tumbleweed Recreation Center and one annual Family Swim Pass, both good for up to six family members.
Photo Challenges
To win, you must find all the items listed within the challenges and upload a photo of each to Instagram.
Hint: the creativity of your photos earns you extra prizes, so put your photog skills to use!