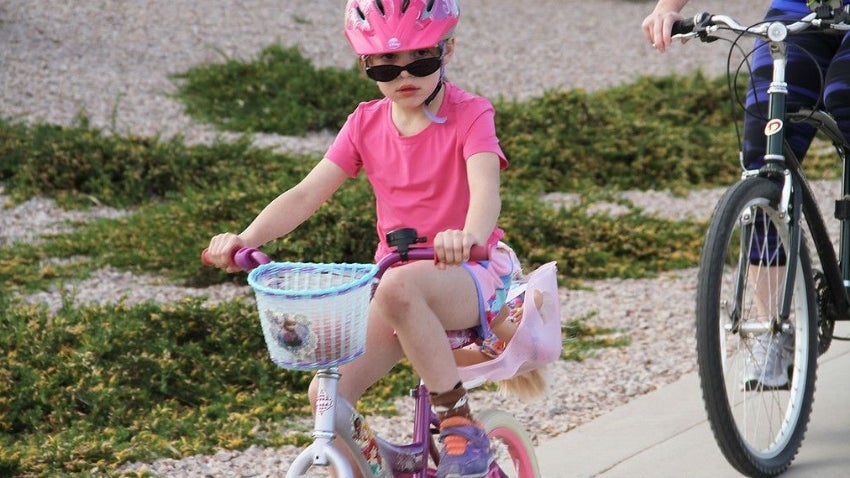 Traditionally, an in-person, 7.8-mile ride is held in conjunction with Valley Bike Month each year in April. As in 2020, this year's event will be changed to an extended shared experience that will promote exercise and build community spirit.
April 10-18, 2021

To enjoy the experience safely, check your bike tires and other equipment, wear your helmets and follow all the traffic laws.
Register for the event and then take your family on a bike ride along any Chandler trail, park path or street at any convenient time between Saturday, April 10 and Sunday, April 18. Then share your bike ride images and videos on social media, using the hashtag, #BikeChandler.
This gives riders the ability to responsibly maintain physical distancing guidelines while riding together as a family and is another way to build an online community spirit among Chandler friends and neighbors.
Follow us on Social Media for bike-related safety tips, bike paths, lanes and trails and to see how others are celebrating the Chandler Family Bike Ride.  Facebook | Instagram | Twitter | Nextdoor | #BikeChandler
 
Getting around Chandler on your bike is easier than ever with regional bike paths published by the Maricopa Association of Governments.
Metro Phoenix Bike Map  ADOT Bike Maps Chandler Bike Map