Stop, Sit, and Selfie! If your VIP (very important pooch) has "star quality" then send us your photos. Get creative and show us what makes your four-legged friend adorably cute and you could win a paw-some prize basket.
Contest opens Tuesday, Oct. 4
Deadline to enter is Friday, Nov. 4 at 11:59 p.m.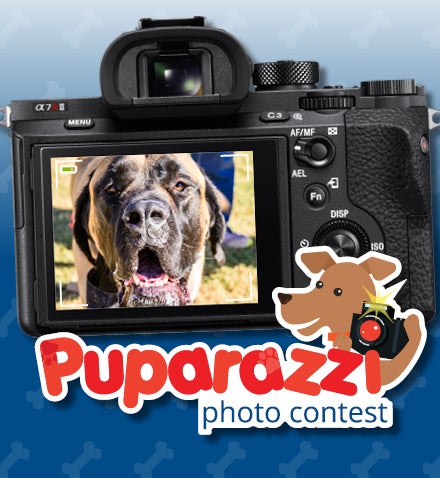 Nov. 4, 2022
11:59 p.m.
Free
Contact Us
All photos must be submitted online in digital format, no prints will be accepted for this contest. (300 dpi or better)
Photo must contain at least one pet.
Entries must be submitted by the original photographer.
Photo must be original, unpublished, and not copyrighted.
Only one photograph may be submitted per individual.
No businesses or professional photography will be eligible for the contest.
All results must remain photo-realistic, we will not accept digitally or otherwise enhanced or altered photos except for cropping, red-eye removal, and adjustment of contrast and brightness.
Photographs may be in color or black and white. 
Inappropriate, violent or obscene images will be disqualified from the contest.
No illustrative elements or captions may be added.
Contestants will be judged on the Creativity, Quality, and Originality of their photos. Six finalists will be selected by a Judging Panel. Finalists' photos will be voted on by the public for the "Pet Lovers Choice" Award.
10 Finalists will be selected by the Judging Panel.
Entries will be judged based on creativity, quality, & originality.
Finalists' photos will be displayed at Woofstock for the "Pet Lovers Choice" Award. 
Woofstock attendees will have the opportunity to vote for the "Pet Lovers Choice" Award from the Top 10 Finalists.
Voting will take place during the Woofstock event. 
Winner Announcement:
Votes will be counted Monday, Nov. 21

The winner will be announced via Facebook the Tuesday following the event, Tuesday, Nov. 22.

The winner will be contacted to pick up the prize basket.