Saturday, October 20, 2018
Tumbleweed Park
8 a.m. to Noon
Free Admission
The Day of Play is a City of Chandler produced event that is part of a nation wide celebration recognizing the importance of fitness, health and wellness for kids of all ages. Families are provided an opportunity to learn about a healthy lifestyle.
Come spend the morning at Tumbleweed Park as we promote health, wellness, and fitness for kids of all ages. Free activities will get the kids playing and their minds active, while parents can explore the various booths on health, wellness, and fitness.

Day of Play will feature a variety of fun activities organized by many of the non-profit organizations, businesses and municipal divisions serving the community.
 
Featured Activities
Foam Fusion
Are you ready to run, walk, climb and crawl your way through our obstacle course filled with foam and challenges for all skill levels! The course is a non-competitive and the most important thing is to have fun while getting some exercise.

Come prepared to experience an obstacle course where you…
Scale a giant boot camp inflatable
Potato sack race your opponent
Search a pit of foam to find hidden bean bags
Agile enough to maneuver your way through a tricky trip wire
Military crawl through a foam filled rope course
Race through the ladder challenge
Test your physical endurance with the fitness dice.
Finish strong by sprinting to the finish line through a wall of foam!

Participants that finish the Foam Fusion course will be rewarded with snacks courtesy of Sprouts Farmers Market and Buffalo Wild Wings.


Child Car Seat Clinic
Trained technicians are waiting to inspect and install your child's car seat. The Chandler Fire, Health & Medical team will be waiting for you! To schedule an appointment, call 480-782-2046 - leave your name and phone number. Appointments are NOT REQUIRED. For more information on the program visit chandleraz.gov/fire.

Flu Shots provided by Walgreens
Attendees will be able to get their flu shots during the event. ID and Insurance Information will need to be provided.
Sponsorship Opportunities
Mayor Tibshraeny's Day of Play is continually seeking interested individuals, organizations and companies who want to sponsor our great festival with either in-kind services or monetary donations. The benefits of being a sponsor range from on-stage logo recognition and announcements during the festival to name and/or logo recognition on flyers, posters, postcards, websites, press releases, festival program, and much more. Benefits vary based on sponsorship levels. For more information on becoming a sponsor, please call 480-782-2665, email Hermelinda.Llamas@chandleraz.gov.
 
Vendors
Interested in participating as a vendor for the Chandler Mayor's Day of Play? Potential vendors need to provide a service or activity that involves an area within health, wellness, or fitness.

General Application Information (make this a title sub header)
- The Vendor Priority* application deadline is Friday, June 29, 2018.
     *Vendor priority applies to any vendor that has participated in past year's Day of Play.
- The general vendor application deadline is Friday, September 7, 2018 or when all space has been reserved.
- If you are a new organization applying to participate in the event, your application will be accepted on a first come first serve basis once the priority deadline has expired. You are encouraged to submit an application prior to the vendor priority deadline and applications will be held in the order they are received.

Submit an Application for the 2018 Day of Play (make this a title sub header)
1. Vendor Information Sheet - PLEASE READ THIS FIRST
2. Apply by: Application  or  Online Vendor Application

For information on being a vendor in 2018, please contact Special.Events@chandleraz.gov or 480-782-2669.
Volunteers
Are you interested in volunteering? We have a great opportunity for anyone who needs community service hours or just want to help out a great event. Volunteer opportunities range from setting up, field games, helping guests with event information or clean up.

Sign up today by clicking on this ICON and filling out the form in minutes!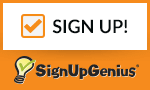 Additional Links
100 Best Community for Young People Award
americaspromise.org
Playtopia! at Tumbleweed Park
For more information on the Chandler Mayor's Day of Play, email Special.Events@chandleraz.gov or please call 480-782-2665.

Check the Chandler Events Calendar for details on these and other events, or call:
Special Events Hotline
480-782-2735

ADA Accessibility
The City of Chandler welcomes participation from all of its citizens. To request an accommodation due to a disability please allow at five (5) days prior to the scheduled event. Contact the City's Special Event Coordinator at 480-782-2665 (or 711 via AZ Relay Service) or special.events@chandleraz.gov.