It's a day to play your way! Recognizing the importance of fitness, health, and wellness for kids and adults alike, Chandler Mayor's Day of Play turns Tumbleweed Park into a playground for all. Park-goers can enjoy everything from exhilarating fitness demonstrations to health-minded games to information booths. Discover new ways to come out and play!
Saturday, Oct. 19
Tumbleweed Park
8 a.m. to Noon
Free Admission
All in a Day's Play
Get up, get out and go play with the Chandler community. Designed to spark family exploration, Day of Play inspires the community to accelerate their journey to leading a healthy lifestyle that includes regular physical activity and good nutrition. Children of all ages can revel in free family-fun as they play life-size board games and interactive activities. Look out for a foam-filled obstacle course that bounces, bumps and slides you all over the place
Stage Schedule
8:40 - 9 a.m.              Classic Image Dance
9:10 - 9:30 a.m.         Contest: Balloon Waddle Race (Ages 3 to 6 years)
9:45 - 10:05 a.m.       Desert Star Dance
10:10 - 10:30 a.m.     Contest: Skip Ball Competition (Ages 7 to 12 years)
10:40 – 11 a.m.         ASU Men's Gymnastics Team
11 - 11:20 am.           Aspire Kids Sports Center
11:30 - 11:55 a.m.    Studio 3 Performing Arts
Contest Information and Rules
Kids…Do you think you're fast?  Are you athletic?  Do you have that competitive bone in your body?  Well, if you answer yes to any of these questions, we want you to take part in one of our three contests to win some fabulous prizes and have some fun while doing it. 
Balloon Waddle Race - Contestants ages 3-6 years will line up at the start line with a balloon and place it between their legs. From there, the contestants will race over to the touchline, turn around and head back to the start line.  First person to cross the start line with the balloon between their legs wins.

Age Categories: 3-4 years (max 8 contestants) and 5-6 years (max 8 contestants)
Sign Up - Contestants will need to sign up at the Playful Stage
Rules:

8 contestants per age category
3-4 years will start first, with 5-6 years category to follow
All contestants must sign up at Playful Stage on the event day
Signed up contestants must return to the Playful Stage 10 minutes prior to contest start time to check-in
All contestants can only use the supplied balloon
Contestants must have balloon between legs at all times while racing
If the balloon falls out, it can be picked up and placed back between legs and the race can continue

Click & Catch Competition – Who can click and catch their ball the longest through a series of DJ commands? This fun game is sure to get your heart pumping and body moving!

Age categories: 7-9 years (max 8 participants) and 10-12 years (max 8 contestants)
Sign Up – Contestants will need to sign up at the Playful Stage
Rules:

8 contestants per age category
7-9 years will start first, with 10-12 years category to follow
All contestants must sign-up at Playful Stage on the event day.
Signed-up contestants must return to the Playful Stage 10-minutes prior to contest start time to check-in.
Contestants will be using a "Click & Catch" hand game to participate in the fast moving fun game that involves the contestant clicking their ball into the air and catching it with hand held game. Contestants must keep the click and catch game going without dropping the ball or touching it with their free hand.
To increase the difficult the DJ will call out commands for contestants to complete while clicking & catching their ball. Contestants must keep clicking & catching their ball without interruption to remain in the game.
The "Click & Catch" hand game will be provided.
Performers Bios
ASU Men's Gymnastics Team 
The Arizona State Men's Gymnastics Team became a club sport in 1993 after the University cut the team due to Title IX budget issues. Since then, the team has continued to compete in a full schedule against other NCAA teams while attempting to place individuals on the US National Team. The loss of NCAA status has not dampened any spirits, nor ended the success of the team. Since 1994, the team has won the USA National Collegiate Championship team title 22 times including the 2018-2019 season. Many fine athletes from around the country continue to arrive each year at ASU, all with as much dedication, commitment, and desire to succeed as in years past.
Desert Star Dance
Desert Star Dance has been in successful operation since 2003 serving local families in the East Valley for 16 years. Their excellence in dance training has influenced thousands of students throughout the years. Desert Star Dance's goal is to provide a strong foundation in dance through solid fundamental training while utilizing fun and creative techniques.
Benefits of dance include:
Physical Fitness
Self Esteem
Coordination Development
Creativity
Listening Skills
Improved Memory
Group Interaction
Enjoyment
Studio 3 Performing Arts
The Studio 3 Showstoppers are Arizona's premier show choir and musical theater program, made up of kids ages 5-17. This group of triple threat performers present their show-stopping musical revues all over the Valley each year. As a result of this unique triple threat training, many students have starred in professional productions at a young age.
Interested in participating as a performer during the 2019 Chandler Mayor's Day of Play? Fill out the Stage Performer Application and mail, fax or email the completed application.
Mail: Attn: Annette Watson, PO Box 4008, MS 500, Chandler, AZ 85244
Fax: 480-782-2713
Foam Fusion
Are you ready to run, walk, climb and crawl your way through our obstacle course filled with foam and challenges for all skill levels! The course is non-competitive and the most important thing is to have fun while getting some exercise. You will get sticky and foamed soaked in this activity!

Come prepared to experience an obstacle course where you:
Dash through the inflatable obstacle course
Run through zig-zag noodles
Search through the foam to find beach balls
Finish strong by sprinting to the finish line through a wall of foam!
Cost to participate is free! Limit two runs through the course per person.
Participate Requirments
The minimum age to participate in Foam Fusion is 5 years old.

Closed-toed shoes or secured backing sandals are required.

Towels for drying off are not provided. Please bring your own.

Complete Participate Waiver (if under 18 years of age, a parent or legal guardian must complete) and return on event day at the Foam Fusion entrance. Waivers will be available at Foam Fusion to complete on-site. To avoid lines, complete waiver ahead of time.
Recreation Village
Recreation Village is the hub of fun & free activities for the whole family.  Recreation Village will give you the opportunity to experience some of the innovative and exciting activities Chandler Recreation has to offer in Sports, Camps, Enrichment, Outdoor Discovery & Aquatics.  Come Discover, Imagine and Grow at our Recreation Village!
Activities:
Backyard Archery
Outdoor Skills and Shelter Building
Life-Size Water Safety Bingo
Sensory Bins, Connect-A-Fish and Coloring Station
Balloon Tennis
And More!
Child Car Seat Clinic
Trained technicians are waiting to inspect and install your child's car seat. The Chandler Fire, Health & Medical team will be waiting for you! To schedule an appointment, call 480-782-2120 - leave your name and phone number. Appointments are NOT REQUIRED. For more information on the program visit chandleraz.gov/fire.
 
Mayor Hartke's Day of Play is continually seeking interested individuals, organizations and companies who want to sponsor our great festival with either in-kind services or monetary donations. The benefits of being a sponsor range from on-stage logo recognition and announcements during the festival to name and/or logo recognition on flyers, posters, postcards, websites, press releases, festival program, and much more. Benefits vary based on sponsorship levels.
For more information on becoming a sponsor, please view the Sponsorship Package, call 480-782-2665, or email special.events@chandleraz.gov.
Interested in participating as a vendor for the Chandler Mayor's Day of Play? Potential vendors need to provide a service or activity that involves an area within health, wellness, or fitness. Review the Vendor Information Sheet to learn how you can connect your business with Chandler's active families.



Application Deadlines
Vendor Priority Application deadline is Friday, June 28.

 

Vendor priority applies to any vendor that has participated in last year's Day of Play.
General Vendor Application deadline is Friday, September 6, or when all space has been reserved.
New organization applications will be accepted on a first come, first serve basis once the priority deadline has expired. You are encouraged to submit an application prior to the vendor priority deadline as applications will be held in the order in which they are received.



Application
Be sure to review the Vendor Information Sheet before submitting your application. Applications are accepted via email or online.

For information on being a vendor, please contact Special.Events@chandleraz.gov or 480-782-2669.
Are you interested in volunteering? We have a great opportunity for anyone who needs community service hours or just want to help out a great event. Volunteer opportunities range from setting up, field games, helping guests with event information or clean up.

Sign up today by clicking on this ICON and filling out the form in minutes!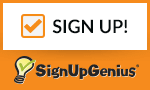 Check the Chandler Events Calendar for details on these and other events, or call: 
Special Events Hotline 480-782-2735.

ADA Accessibility
The City of Chandler welcomes participation from all of its citizens. To request an accommodation due to a disability please allow five (5) days prior to the scheduled event. Contact the City's Special Event Coordinator at 480-782-2665 (or 711 via AZ Relay Service) or special.events@chandleraz.gov.
Thank You to Our Sponsors