December 1, 2018
Event Festivities - 4:30 - 9 p.m.
Parade - 6:45 p.m.; Tree Lighting Ceremony - approx. 8 p.m.
Downtown Chandler
Free Admission
Stage Schedule
4:30-4:50 p.m. LFPA
5-5:20 p.m. Limelight Performing Arts
5:30-5:50 p.m. The Dance Loft
6-6:20 p.m. Chandler Symphony
8:40-9 p.m. Arizona Dance Studio

Featured Activities
Santa's House
Partnership with the Chandler Lions Club
*Did you hear that Santa Claus is coming to Chandler?
*You can meet him and get your picture taken with him for FREE!
*Santa's House will be CLOSED from 6:30pm to 8pm while Santa is in the Parade of Lights

Santa's Workshop
Come make an ornament so you can decorate your tree! A variety of ornaments available for kids of all ages.

Letters to Santa
Kids of all ages can write or draw their very own letters to the jolly ol' man. Letters can be mailed directly to Santa by placing it in his very own mailbox.


Stage Performers Bios
LFPA
Learning Foundation and Performing Arts- Warner Campus is a K-6 charter school with emphasis in music, theatre, and dance. LFPA's performance teams include a show choir, The Leading Tones, and a dance team, Energy. They have performed all over town sharing songs of all styles, including pop, rock, Broadway, and hip hop.

The Dance Loft

The Dance Loft is located on Germann Rd, just west of Gilbert Rd, and offers dance instruction for ages 2 thru 18 in the dance styles of Ballet, Contemporary, Hip Hop, Jazz, Lyrical, Tap, Theatre, and Tumbling. Their state-of-the-art studio consists of five large dance rooms with true floating Marley floors that are designed to assist with injury prevention and aid in the technical excellence of our dancers. The Dance Loft is dedicated in sharing their passion of dance with all … stop by for a visit today.

Arizona Dance Studio

Arizona Dance Studio locally owned and operated by a Arizona native. Offering a variety of classes for boy and girls ages 2 to adult in tap, jazz, ballet, tumbling, and much more. Their mission at Arizona Dance Studio is to provide excellent dance education in a caring and compassionate environment, which encourages the growth and development of the individual student, while developing character qualities, which will last a lifetime. Arizona Dance Studios' unique approach to dance instruction nurtures these concepts in a non-competitive atmosphere. Visit them at their new location on the South West corner of Arizona Ave and Riggs Rd. For more information visit us at www.arizonadancestudio.com.
Vendors
Tumbleweed Tree Lighting is seeking vendors to participate in this year's event. Interested vendors must submit an application either online or by mail to the City of Chandler.
Applications are no longer being accepted. Please check back in September 2018 for the 2018 Tree Lighting Vendor application.

For information on being a vendor, please contact Special.Events@chandleraz.gov or 480-782-2669.

Sponsorship Opportunities
Tumbleweed Tree Lighting is continually seeking interested individuals, organizations and companies who want to sponsor our great festival with either in-kind services or monetary donations. The benefits of being a sponsor range from on-stage logo recognition and announcements during the festival to name and/or logo recognition on flyers, posters, postcards, websites, press releases, festival program, and much more. Benefits vary based on sponsorship levels. For more information on becoming a sponsor, please call 480-782-2665, email Hermelinda.Llamas @chandleraz.gov.


Volunteer Information
Are you interested in volunteering? We have a great opportunity for anyone who needs community service hours or just want to help out a great event. Volunteer opportunities range from setting up, parade banner holder, activity booths or helping guests with event information. Volunteers can only be taken for ages 14 and older.

Please sign up here!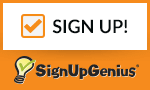 ---
History of Chandler's Tumbleweed Tree
A Community Tradition
This unique Chandler tradition began in 1957, when Chandler resident Earl Barnum raised the idea of a tumbleweed tree after he saw a similar one in Indiana built out of cone-shaped chicken wire with pine boughs stuck in the holes. Many members of the community helped create the first tree in Chandler using tumbleweeds that they gathered from around town. Little did these folks know that they were the first to do such a thing and that it would continue as an annual Christmas tradition from then on. In fact, Chandler is the only city in the southwestern United States that has such a tree.
How is It Done?

First, members of the City's Park Operations Division gather tumbleweeds from the outskirts of the City. With Chandler's rapid growth and development, fewer stretches of empty land are within the City limits, which makes it harder to find tumbleweeds in large quantities. So, the Park crews must start collecting the tumbleweeds earlier each year. Nearly 1,000 tumbling tumbleweeds are collected each year and are used to adorn a 25-foot tall wire frame. Then, the tumbleweeds are sprayed with 25 gallons of white paint, 20 gallons of flame retardant and dusted with 65 pounds of glitter. The tree is later adorned with approximately 1,200 holiday lights that give it a spectacular look, day or night. The lighting of the Tumbleweed Tree draws a large crowd, with more than 12,000 expected to watch the Mayor and members of the City Council flip the switch to light this magnificent sight. The Tumbleweed Tree Lighting Ceremony and the Parade of Lights (starting at 7 p.m.) help to bring our community together to kick-off the holidays.
For more information or questions about this event, please email Special.Events@chandleraz.gov
or call 480-782-2669.
Chandler Special Events Hotline
480-782-2735
ADA Accessibility
The City of Chandler welcomes participation from all of its citizens. To request an accommodation due to a disability please allow at five (5) days prior to the scheduled event. Contact the City's Special Event Coordinator at 480-782-2665 (or 711 via AZ Relay Service) or special.events@chandleraz.gov.