Saturday, November 18, 2017 ** 9 a.m. to 1:30 p.m.
Tumbleweed Park ** Free Admission
Schedule of Activities * Vendor * Volunteers * Rules of Play * Dog Parks * Year Round Tips

Chandler is proud to partner with the American Service Animal Society and Maricopa County Animal Care and Control for this special event that is sure to make everyone howl with joy. Bring the entire family out for a day of tail waggin' activities.

Woofstock is the recipient of the 2009 Outstanding Community Special Event presented by the Arizona Parks and Recreation Association.

**THIS EVENT IS CASH ONLY - NO ATMS ARE ON SITE; SOME VENDORS MAY ACCEPTED CREDIT CARDS**


Event Schedule

9:00 a.m. Event Begins
9:10 a.m. Purina Pro Plan Performance Team
10:30 a.m. Dog Training Elite Demonstration
10:45 a.m. Chandler K9 Unit Demonstration
11:10 a.m. Purina Pro Plan Performance Team
11:45 a.m. Beyond Motion Dance Company
12:15 p.m. Dog Training Elite Demonstration
12:45 p.m. Chandler K9 Unit Demonstration
1:10 p.m. Purina Pro Plan Performance Team
Walk of Honor - A Salute to Veterans
Sponsored by the American Service Animal Society

Come out and walk this great course available to all guest! Course Map - Click Here
The Walk of Honor is a FREE activity for all guests of Woofstock to participate in. The walk is available the entire length of the event.

The American Service Animal Society is looking for sponsors of the Spot the Service Dog signs. Anyone interested can contact Gerad Classman, the American Service Animal Society at 480-802-9339.

All money raised through the walk will help to get veterans guide dogs.

Featured Activities and Demonstrations
Anniversary Donation Drive

Woofstock turns 10 years old and we need the community's assistance to celebrate a milestone! As a way to give back to the community, the City of Chandler and Woofstock will be taking donations to help our four legged friends displaced and lost during Hurricane Irma. Woofstock has teamed up with the Broward County Humane Society in Florida to assist in their efforts of working hard to rescue and shelter the pets of Florida.

How can you help? Here's how…
1. Log onto Amazon and go to the Broward County
Humane Society Wish List link.
*Choose any item of your choice to purchase and
donate.Shipping costs will not apply to the order.
*All items will be sent directly to the BCHS facility.
*Be sure to print off a copy of your receipt and bring it
to the donation booth at Woofstock to receive your one
commemorative Anniversary Woofstock t-shirt.
*Each shipment of a purchase will receive your one
commemorative t-shirt, while supplies last.

2. Bring one or more of the items listed below to Woofstock on November 18th and drop it
off at the BCHS Donation Booth. Each person that brings a donation will receive one
commemorative Anniversary Woofstock t-shirt, while supplies last.
*Bath towels (3x)

*Duct tape (3x rolls)
*Gas gift cards ($10)
*Amazon gift cards ($10)
*Plastic pet travel carriers - All sizes
*Pet snacks - All variety (min $10 value)
*Pet toys - All variety (min $10 value)

All items donated at Woofstock will be shipped to the Broward County Humane Society
Broward County Humane Society
Attn: Cherie Wachter
2070 Griffin Road
Ft. Lauderdale, FL 33312

















Schelle Veterinary Services
Services will be provide at the event for dog owners wishing to purchase any of the available services. These services will be available "while supplies last".

Canine Distemper/Parvo Vaccine $10.00
Canine Bortella Vaccine $12.00
Canine Rabies Vaccine $8.00
Heartworm Testing $35.00
Microchip + Registration (1 yr) $30.00
Toe Nail Trims $7.00


Dog Elite Training

Neal Mestas is the son of John Mestas, the founder and owner of Dog Training Elite. Like his father, Neal has been involved in dog training most of his life. Neal got his first shot at dog training when he was eight years old. He participated at a Junior Obedience competition and placed second! Thirty years later, Neal is at the top of his game! It's fair to say that this has become a genuine passion of his. He loves going to work every day, and gets joy out of helping families make their dogs just that…a member of their family, rather than a hassle that they have to cope with in their home. He offers personalized in home dog training, as well as group classes that are available to help you train your pet.

The level and type of training Neal offers is specialized to fit each person's specific needs. Each owner has the choice of what type of training, commands, and obedience they wish to have for their dog. Neal's assistant, and beloved family pet, is a Belgian Malinois named Bailey. Neal rescued Bailey when she was 8 months old, and has been a part of the Mestas' family for a year and a half. Neal, is eager to go to work every day in hopes of increasing the pet owner's quality of life, and I think Bailey would agree that it increases the quality of the dog's life as well! Neal and Bailey are eager and honored to come to your home and help solve all of your "Doggie Do's & Don'ts"!

DEMO AT EVENT: Neal will be doing live training demonstrations throughout the day, including basic and advanced obedience and tricks with his dog Bailey. He will be doing two fun and interactive workshops for you and your best four-legged friend. Bring your dog to his booth for the workshops** to learn some new tricks!


Brittany Rescue: Lure Course

Brittany Rescue AZ is a volunteer, non-profit 501(c)3 organization dedicated to rescuing, rehoming and providing a senior sanctuary to purebred Brittanys, Brittany mixes and other sporting breed dogs.

Indy's Run for Rescue, operated by Brittany Rescue AZ is a fast-paced, fun chase sport for dogs otherwise known as a "lure course". The mechanically operated "lure" entices a dog to follow a plastic bag tied to a string. The course consists of agility obstacles which the dog negotiates during its chase. Indy's Run for Rescue is fun and entertaining for dogs and their owners. Big or small, fast or slow, young or mature dogs love to test their chase skills and their owners love to cheer them on. Indy's Run for Rescue is operated as a fund raiser to help the dogs in rescue and to raise money for other worthy causes such as canine valley fever.

DEMO AT EVENT: Dog owners will be encouraging their dogs, of all ages and sizes, to test their chase skills at Indy's Run for Rescue. The cost is $6 for one run, $15 for 3 runs with all proceeds benefitting the Brittany Rescue.

Blazin' K9's

The Blazin' K9s Flyball Racing Team was formed in 2008 in Chandler, AZ. They are a small group of people who love their dogs and enjoy the excitement of the sport of Flyball.

DEMO AT EVENT: Competitive flyball racing with teams from Arizona, California and Nevada. Flyball racing is a high energy dog sport in which a team of 4 dogs jump over 4 jumps to a springloaded "flyball" box, catch the ball in their mouth and run back over the four jumps. The next dog passes into the dog returning until all 4 dogs have returned successfully. They are racing another team in the other lane. The fastest team wins the heat! It has also been called "drag racing" for dogs.


Featured Stage Performances
Beyond Motion Dance Company

Beyond Motion Dance Company is Mesquite High School's resident Dance team, comprising of Freshmen through Seniors. Under the direction of Tiffany White, students are selected to be a part of this elite group and perform for many school and community events. Company members are excited to show off their own choreography for Woofstock!



Woofstock is seeking vendors to participate in this year's event. Interested vendors must submit an application either online or by mail to the City of Chandler.

Submitting Application
* The 2016 Vendor Priority application deadline is Wednesday, August 2, 2017.
* The general vendor application deadline is Wednesday, September 27, 2017 or when all space has been reserved.
* If you are a new organization applying to participate in the event, your application will be accepted on a first come first serve basis once the priority deadline has expired. You are encouraged to submit an application prior to the 2016 vendor priority deadline and applications will be held in the order they are received.

Submit an application for the 2017 Woofstock Here
1. Vendor Information Sheet (pdf)
2. Application (pdf) or Online Vendor Application


For questions, please email special.events@chandleraz.gov or call 480-782-2669.

Sponsorship Opportunities
Woofstock is continually seeking interested individuals, organizations and companies who want to sponsor our great festival with either in-kind services or monetary donations. The benefits of being a sponsor range from on-stage logo recognition and announcements during the festival to name and/or logo recognition on flyers, posters, postcards, websites, press releases, festival program, and much more. Benefits vary based on sponsorship levels. For more information on becoming a sponsor, please call 480-782-2665, email Hermelinda.Llamas @chandleraz.gov.
Are you interested in volunteering? We have a great opportunity for anyone who needs community service hours or just want to help out a great event. Volunteer opportunities range from setting up, water stations, activity booths or helping guests with event information. Volunteers can only be taken for ages 14 and older.
Please sign up here!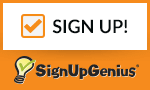 For more information on the Woofstock, email Special.Events@chandleraz.gov or please call 480-782-2669.
Thank You to
Our Sponsors





Meet Our Partners
American Service
Animal Society
Is a nonprofit organization dedicated to enabling disabled veterans to live a more productive life through the use of service animals.
We provide no cost service dog training and certification to qualifying disabled veterans and his/her own dog.
We provide a customized training program to meet the specific needs of each disabled veteran.
We provide a unique, positive result based program by compassionate, certified professional animal behaviorists.
We provide a "Safe Haven" for disabled veterans to come and train their own dogs to be service dogs.
Provide life time training opportunities, wellness programs, social- engagement opportunities to help service dog teams transition into everyday life.
We do not breed dogs but advocate the use of rescue canines.
Maricopa County Animal Care & Control
People love pets. We do what we do because more than 55,000 animals in Maricopa County need us each year!
MCACC strives to take care of
animals and to be proactive and
offer programs to prevent problems
before they occur.
Mission … Is to promote and protect the health, safety and welfare of people and pets in Maricopa County.
Vision … Animal Care and Control strives to reduce the dangers and nuisances caused by irresponsible pet ownership, and to protect pets from abuse, neglect and homelessness.
Values … Transparency, Accountability, Professionalism, Clarity, Safety, Humane Attitude.
ADA Accessibility The City of Chandler welcomes participation from all of its citizens. To request an accommodation due to a disability please allow at five (5) days prior to the scheduled event. Contact the City's Special Event Coordinator at 480-782-2665 (or 711 via AZ Relay Service) or special.events@chandleraz.gov.