Since being founded by Dr. A.J. Chandler in 1912, Chandler has been a forward-thinking community built on entrepreneurial spirit, innovation and hometown traditions. Chandler is known for its high-tech industries, safe and inviting neighborhoods, superior schools, abundant recreation and exceptional entertainment, dining and shopping experiences.
Thoughtful, consistent planning coupled with business attraction and growth has transformed our community into one of the strongest economic centers in the southwest. Talented people, internationally recognized companies and startups spanning a range of industries have helped us become the "Community of Innovation".
Decades of strong leadership and responsible spending have earned Chandler the reputation as one of the most financially stable cities in the United States. The City Council has adopted a strategic framework built on a foundation of community ideals and input gathered over the years. This roadmap of priorities reveals Chandler's direction to be a world-class city that provides an exceptional quality of life.
Message from Mayor Kevin Hartke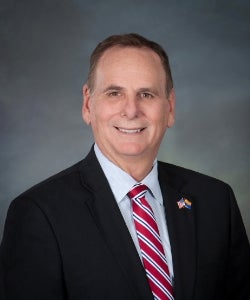 I am excited to share with you Chandler's 2019 Annual Report. As the Community of Innovation, Chandler continues to pioneer ways to provide an exceptional quality of life for residents, a stimulating atmosphere for business and exciting experiences for our visitors.
In 2019, Chandler was dubbed the Autonomous Vehicle Capital of the World, showcasing our commitment to fostering new and innovative technologies. The City's continued efforts to provide high quality, low-cost services to residents and businesses were celebrated among national top rankings for best cities to become wealthy, best cities to find a job, best place for first time home buyers and best places to live in the Phoenix area.
The year 2019 was exceptional for our community and set the stage for many exciting projects and programs to come in 2020 and beyond. I extend a big thank you to Council and Staff for working diligently together to ensure Chandler is one of the best cities to live, work, visit and play in the nation.
Message from City Manager Marsha Reed
Chandler continues to be among the most prosperous, livable and safest cities in the country, earning national recognition for being among the best communities to live, locate and grow a business, find a job, buy a home, rent property and raise a family.
The City Council's strategic framework adopted in 2019 outlines policy goals with a focus on innovation and technology, infill and redevelopment, mobility, neighborhoods and quality of life in Chandler. We have made significant progress to implement each of those policy goals and address those focus areas.
Development in our employment corridors created destinations for economic growth and quality jobs as companies continue to locate and expand operations. We have improved parks, recreation programs, libraries and cultural venues, street and water infrastructure and public safety facilities.
Team Chandler takes great pride in delivering quality municipal services in the most cost-effective manner and we are proud to share our 2019 accomplishments with the community.