Strategic infill and redevelopment include the use of creative regulatory tools and marketing efforts to ensure Chandler remains a world-class community for residents, visitors and businesses. These approaches will maintain the viability of existing developments and plan for the use of remaining unbuilt properties.
Ordinances for infill and redevelopment were adopted as a result of discussions during a joint meeting between the City Council and Planning & Zoning Commission. A historic preservation ordinance adopted this year enabled property owners to establish historic preservation districts on private property and neighborhoods to protect historically significant parts of the City from redevelopment.
The success of business retention, expansion and attraction programs in 2020 is anticipated to create $437 million in capital investments and 2,550 jobs over the next three years. Developments supporting continued job growth in Chandler delivered 891,394 square feet of office, industrial and flex space in 2020, with an additional 750,000 square feet under construction.
Companies Expanding in Chandler
Office, Industrial and Medical Center Development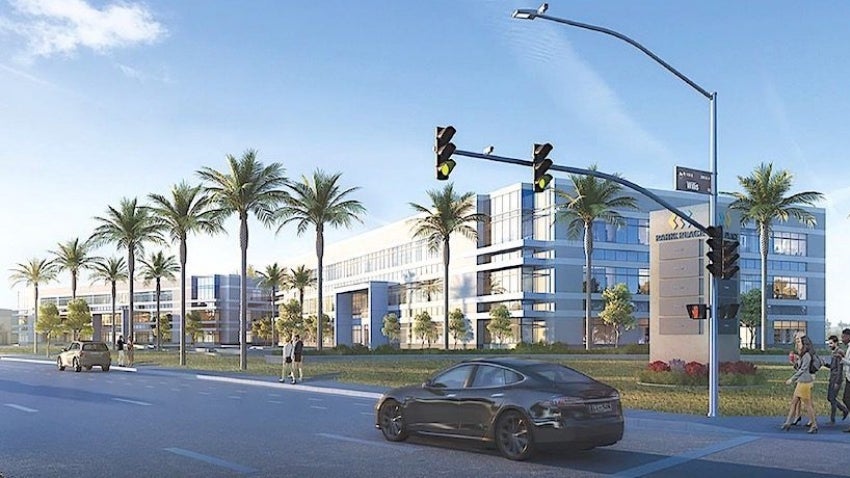 In the wake of the changing office landscape of office space, the Douglas Allred Company broke ground on two additional office buildings at their Allred Park Place Development on the Price Corridor. Both of these three-story buildings will be 150,000 square feet and located at Price and Willis roads. These buildings will have the capacity to bring approximately 1,800 jobs to Chandler. 
Additional office and industrial developments that opened in 2020 included Van Trust's One Chandler Corporate Center (117,000 SF) in west Chandler, Jackson Shaw's Parc Germann Buildings A and B (224,471 SF) at Chandler Airpark and ViaWest Properties' Arizona 202 Commerce Park (140,372 SF) near Arizona Avenue and the Loop 202 Santan Freeway.
Banner Health's newest hospital, Banner Ocotillo Medical Center, opened in November. The four-story, 240,000-square-foot hospital located at Alma School Road and Loop 202 anticipates handling about 21,000 emergency visits per year to start.
Expanded Development Services
The ability to submit engineering plans online for review, approval and signature was expanded to include all projects, eliminating the need for paper copies. A text message service provided contractors and homeowners a convenient option to schedule inspections and receive inspection results through their smartphones. Learn more about our text to schedule service. 
Development by the Numbers
In 2020, our Development Services Department issued 4,228 building permits with a combined value of $1,138,620,844 – that's more than $1.1 billion – a 72% increase over 2019. Some of the largest projects permitted this year include office and industrial development, a new high school for Chandler Unified School District, hospital expansion and residential development for multi-family and single-family homes. Additional permits and inspections included:
Downtown Redevelopment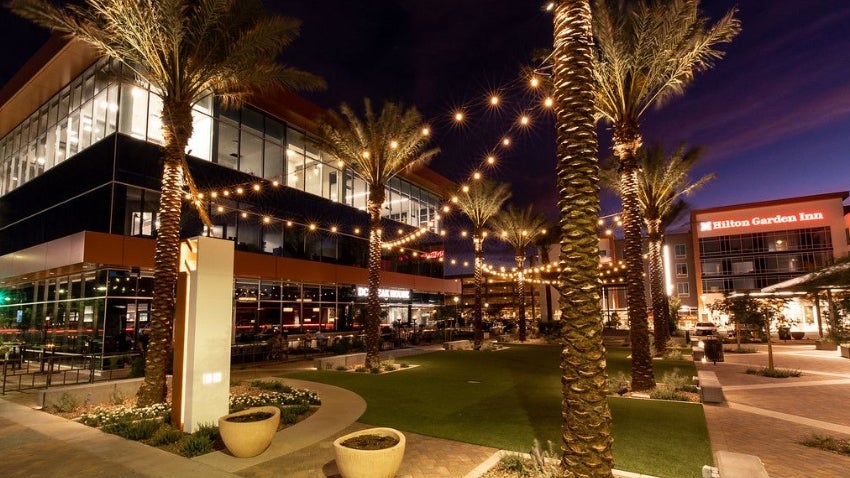 New Square
The opening of New Square by Spike Lawrence Ventures and HCW in the summer represented a major step forward for Downtown Chandler. Phase one featured 60,000 square feet of office, restaurant and retail space, the 110-room Hilton Garden Inn and a community activity space with a stage.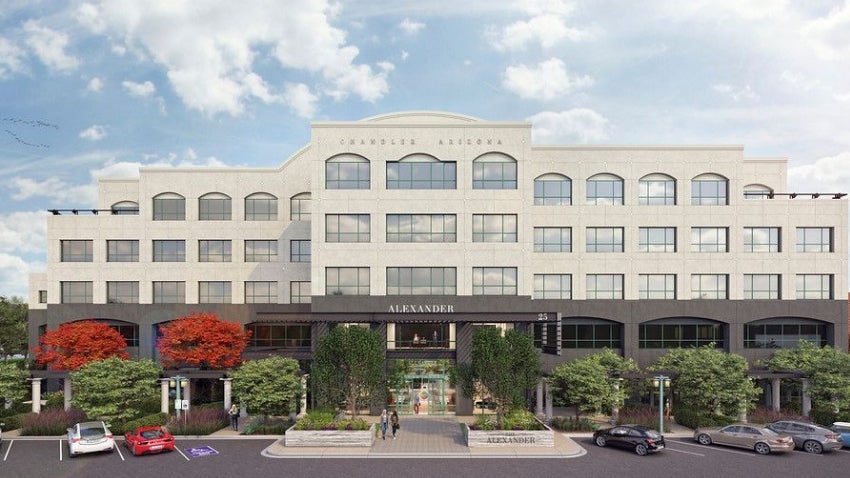 Alexander and Johnathan
The modernization of two buildings by George Oliver Companies into Class A creative office space known as the Alexander and Johnathan in Downtown Chandler offered space for companies seeking an environment full of amenities. The building names recognize Chandler's founder Dr. Alexander Johnathan Chandler.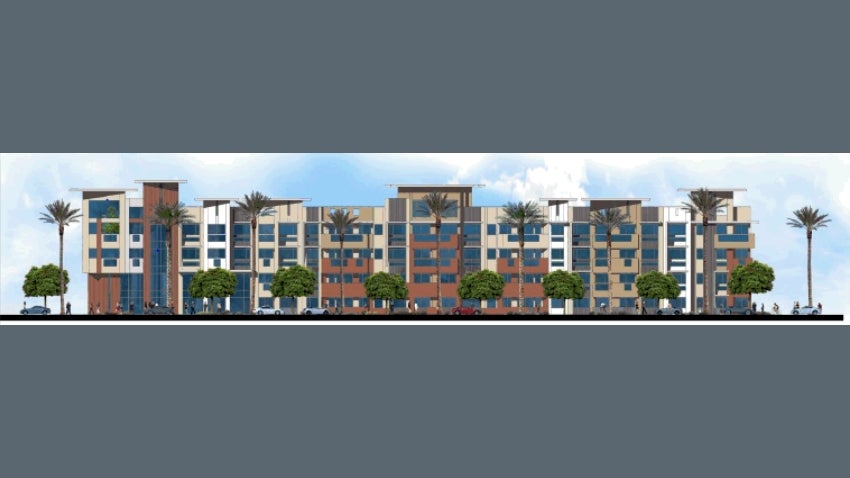 DC Heights
The first phase of DC Heights, a 157-unit multifamily development at California & Boston streets, began construction in the fall to create additional residential space in the heart of Downtown Chandler. A 9,000-square-foot retail and restaurant development at Arizona Avenue and Frye Road broke ground in the winter of 2020.
New Downtown Businesses in 2020