Chandler boasts a mixture of modern homeowner associations, mature traditional neighborhoods, apartments, condominiums and other housing types. To sustain an exceptional quality of life for Chandler residents and keep Chandler safe, clean and beautiful, the preservation and enhancement of neighborhoods is paramount.
Just as Chandler's neighborhoods are diverse, so are the approaches to ensure that all neighborhoods remain safe and vibrant. Partnerships with stakeholders including engaged residents, developers and community agencies provide opportunities to achieve this goal while maintaining each neighborhood's distinct character.
Census 2020
Every 10 years the U.S. Census Bureau conducts a count of every person living in the United States to determine representation in Congress and allocate billions in federal aid that Arizona receives for transportation, schools, healthcare, emergency response and hundreds of other programs. An accurate population count also ensures Chandler receives its share of revenue from state income taxes, sales taxes and gas taxes paid by residents and businesses.
The 2020 Census marked the first time Chandler residents could complete the Census online, by phone and by mail. With the cancellation of many events due to COVID-19, Chandler's Complete Count Committee implemented new ideas to promote participation in the Census, including wellness checks on vulnerable populations and innovative outreach in low-response areas that encouraged residents to fill out their Census survey.
Preserving Chandler Neighborhoods
Updates to City Code allowed for a more precise focus on maintaining and preserving Chandler neighborhoods. Comprehensive revisions made to the Property Maintenance Ordinance and a short-term rental ordinance also were adopted.
Chandler implemented a code enforcement case management software and used mobile technology to increase daily inspections and survey coverage of the alley maintenance program.
A framework for neighborhood revitalization plans was developed to guide investments in aging neighborhoods and Virtual HOA Learning was held in partnership with the Mulcahy Law Firm and 10 Valley cities.
A $20,000 donation from Amazon received this year will launch a new program to address neighborhood preservation needs of seniors in our community.
Volunteers Make a Difference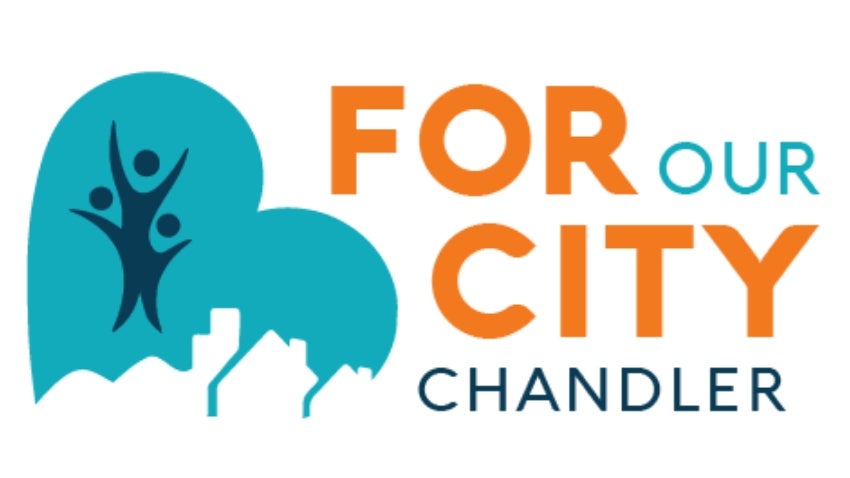 For Our City-Chandler
For Our City-Chandler obtained non-profit status and an online distribution system provided an easy way to collect donations and identify needs in the community in response to COVID-19.
For Our City-Chandler facilitated the distribution of more than $90,000 from Intel to Chandler nonprofits for services provided to people in need.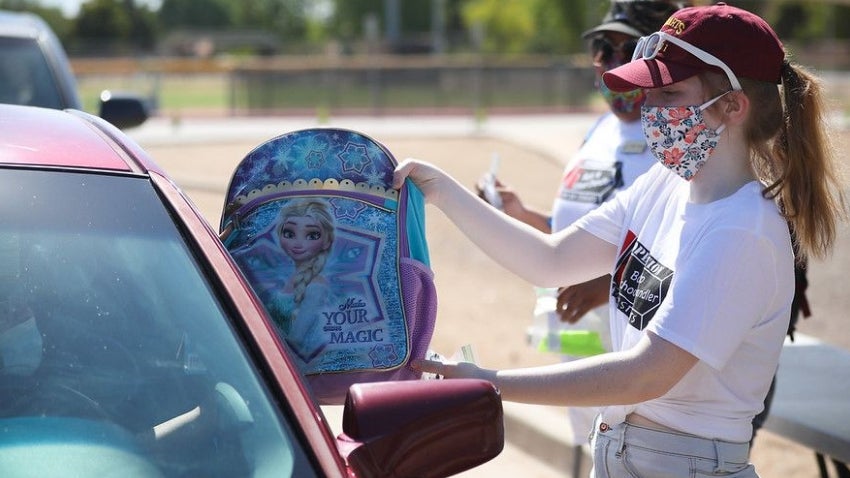 Operation Back to School
Operation Back to School provided 3,000 total backpacks to students in need this year via drive-through events at four Chandler schools, providing the community with 1,000 more than previous years as needs increased due to COVID-19.
Community groups and businesses representing more than 60 partners collected more than $30,000 for backpacks and supplies for Chandler students.
Celebrating Chandler's Cultural Diversity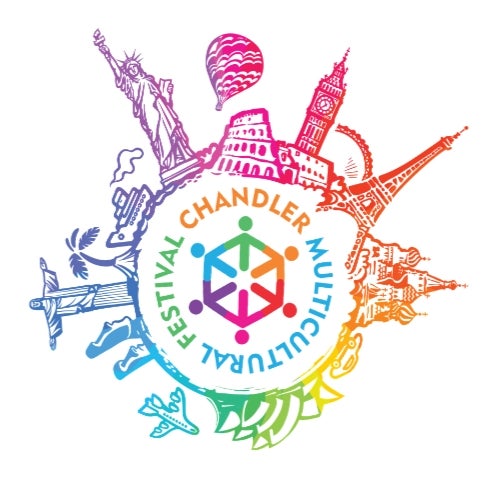 The Annual Multi-Cultural Festival continued to celebrate diverse cultures in Chandler, featuring expanded performances and exhibits of an Asian Village in January 2020. Nearly 40 performances unfolded on two stages to showcase the music and dance of a diverse group of cultures found throughout Chandler including the Serenity Dance Group, which showcased traditional Vietnamese dances, costumes and props. 
The festival transitioned to a virtual event in January 2021 due to COVID-19.
 
Diversity Mini-Grants 
Diversity Education Mini-Grants distributed to elementary schools expanded learning opportunities for students by supporting the production of multi-cultural events and performances.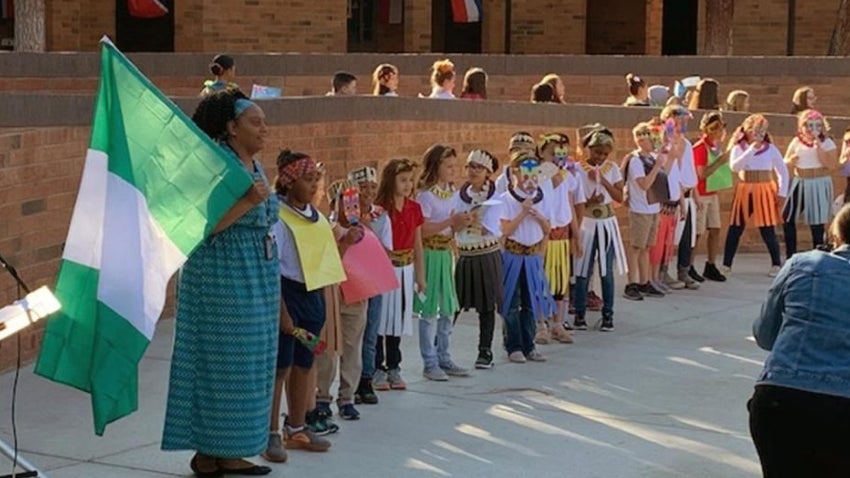 Diversity Education Grants Look Forward to Bringing Culture to Campus
As part of the City's long-term goal to foster a culture that embraces unity, Chandler's Diversity Office and Human Relations Commission offers mini-grants of up to $1,000 to teachers, schools, nonprofit organizations and community groups to use towards celebrating and educating about diversity.  
In February of 2020, CTA Humphrey's Elementary School hosted its Annual Multicultural Festival, an initiative created by educators at the school and funded by the City's Diversity Education Mini-Grant.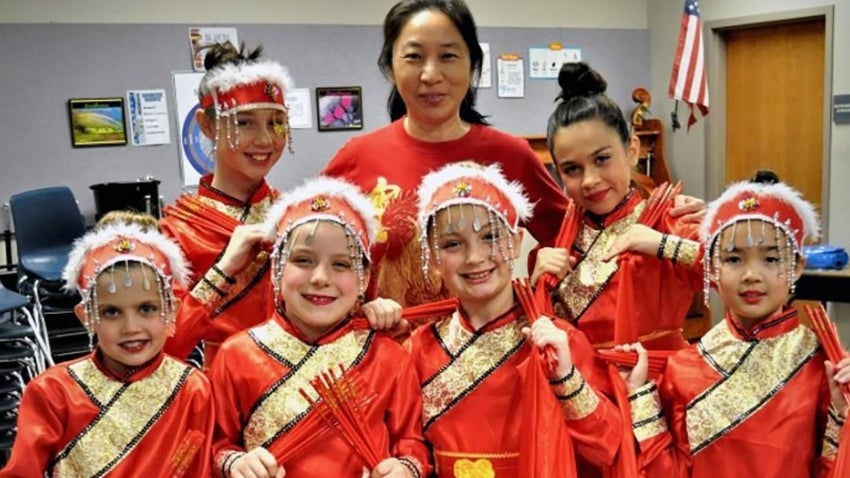 Diversity Grant Boosts Plans for Chinese New Year Celebration
At Tarwater Elementary School, more than 250 students in grades K-5 spend half of their day learning in Mandarin Chinese, and half learning in English when school is in session. The school, located in southwest Chandler, is home to the only Mandarin Dual Language Immersion Program in the East Valley.
On campus, Chinese culture and celebrations are a school-wide focus. In January of this year, the school hosted its largest-ever Chinese New Year Celebration with the help of a Diversity Education Mini-Grant from the City's Diversity Office.
Offering Public Housing
Housing Choice Voucher Waitlist Opened
Chandler's Housing Choice Voucher Program waitlist opened for the first time in four years. In two weeks, 6,560 pre-applications were received and, through a lottery process, 4,000 of those pre-applications were added to the waitlist.
Chandler worked with community groups to review and update the Section 8 voucher program, now called a model for Valley cities, and implemented Rent café, an online application process and resident portal for public housing programs.
Landlord Incentive Program
Chandler currently has more than 100 families with vouchers searching for housing and it is becoming increasingly difficult to find low- to moderate-income housing within city limits. 
In an effort to increase inventory, the City has created a new incentive program called the "Increasing Rental Opportunities in Chandler" (I-ROC) for new landlords that provide rental opportunities for families participating in the HCV program.
Public Housing Programs
Participation in the Maricopa County Head Start program provided early childhood education services for children and families at public housing sites, including the distribution of roughly 3,000 books in support of the Public Housing Authority Book Rich Environment.
The public housing youth recreation team altered its services during COVID-19 by conducting smaller group activities, delivering home activity packets, and facilitating contactless holiday gift-giving.
Combating Homelessness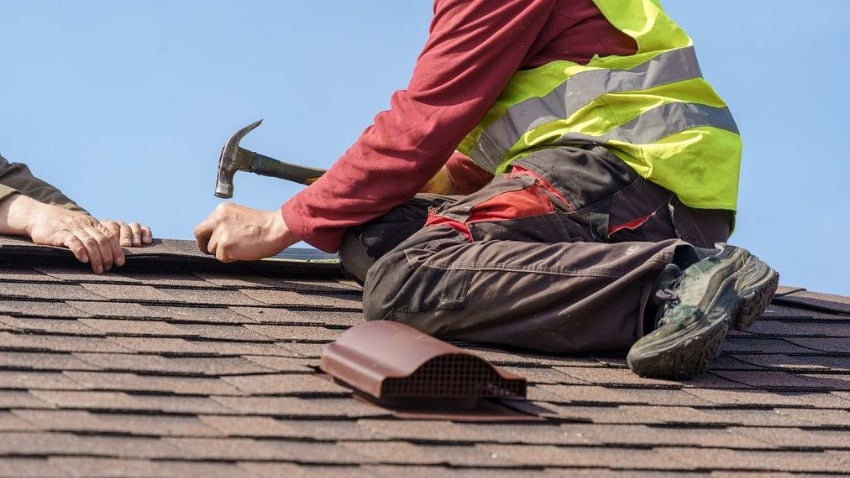 Emergency Home Repair Program
An Emergency Home Repair Program helped 15 Chandler homeowners with low-to-moderate income with emergency housing problems and repairs that enabled residents to remain in their homes.
Chandler Connect Program
The Chandler Connect Program assisted approximately 120 people experiencing homelessness connect with services and resources to help end their homelessness. Fifty-seven people received permanent or permanent supportive housing.