Insight into City Government
The launch of CIVIC in 2021 is the latest offering by the City to help residents connect with their government and provides residents a behind-the-scenes look at City services. Participants will meet with city leaders, tour facilities that keep our city running, participate in interactive sessions and learn how to stay engaged with the city and in their community.
Additionally, the continuation of the Teen Leadership Academy will teach high school students about the inner-workings of City government.
Public Records Portal
An online Public Records Portal will offer residents and media outlets a streamlined process to access to public records, such as City ordinances, resolutions and meeting minutes from the 1920s to the present day.
Public Housing Redevelopment
Chandler will submit a Rental Assistance Demonstration (RAD) application to U.S. Housing and Urban Development to redevelop public housing projects. A competitive process would be conducted to evaluate proposals and select a developer to redevelop public housing units.
Signature Exhibit
In Fall 2021 a new signature exhibit at the Chandler Museum will feature Great Depression-era photographer Dorothea Lange and her photographs in and around Chandler. Lange documented the effects of the Dust Bowl and New Deal Programs by photographing Chandler's migrant families, auto camps, and the Farm Security Administration housing.
Water Treatment Processes
Rehabilitation of several significant treatment processes at two of the City's water reclamation facilities will continue in 2021. The complexity and flexibility of both facilities has ensured continued regulatory compliance and saved ratepayer dollars through an unprecedented joint, coordinated effort. A cost of service study will be conducted to evaluate costs and customer utility rates for water, wastewater, reclaimed water, trash and solid waste services.
Street and Bike Projects
Construction to widen segments of Gilbert Road (south of Ocotillo Road to north of Chandler Heights Boulevard) and Cooper Road (south of Ocotillo Road to Riggs Road) will begin in south Chandler. Widening Alma School Road (Loop 202 to south of Germann Road) and adding bike lanes on sections of McClintock Drive, Kyrene Road and Chandler Boulevard will be completed. A study of protected bike lanes on Frye Road will be conducted and the design of these improvements will begin.
Park Enhancements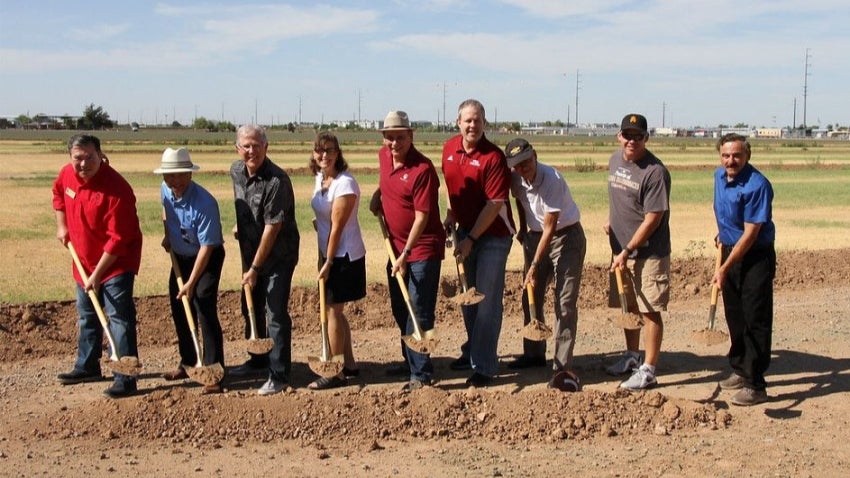 Work on the final phases of the Veterans Memorial at Veterans Oasis Park in 2021 is planned for completion in time for Veterans Day. Renovation of Vida Park and completion of phase one of the Lantana Ranch Park site also are planned for 2021. Construction will begin on a four-field softball complex at Tumbleweed Park and at the Homestead North Park site. A new inspection program for playground equipment will assure visits to park playgrounds and use of the amenities are safe.
Chandler Fire Support
The Chandler Fire Department is participating in the distribution of COVID-19 vaccines to healthcare providers and essential workers in partnership with officials from Maricopa County Public Health Department and Dignity Health. Chandler Fire also will host a Public Safety Forum in 2021 to engage community stakeholders in dialogue about the service provided by the fire department, needs of the community and expectations moving forward.
Chandler Police Response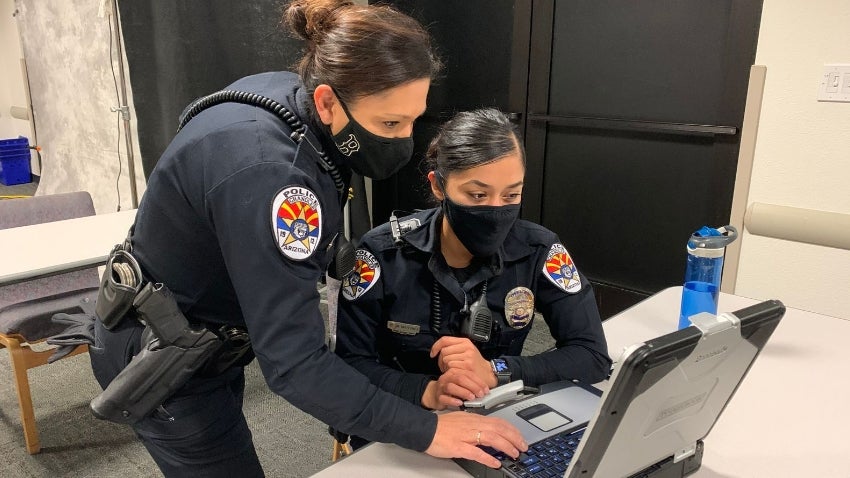 Chandler Police will continue to leverage technology to police smarter and more effectively. The use of a multi-media dispatcher will focus on gathering information through multiple programs to aid officers' initial response to incidents. Chandler will continue to be a leader in policing by demonstrating the highest standards of performance and working alongside residents to keep our community safe.
Community Court Program
Develop and implement a Community Court Program for people experiencing homelessness who have committed misdemeanor offenses and would benefit from treatment and case management services in lieu of incarceration.