Chandler is a community built by entrepreneurial spirit, innovation and hometown traditions since being founded by Dr. A.J. Chandler in 1912. We're known for high-tech industries, safe and inviting neighborhoods, superior schools, abundant recreation and exceptional entertainment, dining and shopping experiences.
Thoughtful, consistent planning coupled with business attraction and growth has transformed our community into one of the strongest economic centers in the southwest. Talented people, internationally recognized companies and startups spanning a range of industries have helped us become the "Community of Innovation".
Through decades of strong leadership and responsible spending we've earned a reputation as one of the most financially stable cities in the United States. The strategic framework adopted by the City Council builds on a foundation of community ideals and input gathered over the years. This roadmap of priorities reveals Chandler's direction to be a world-class city that provides an exceptional quality of life.
Message from Mayor Kevin Hartke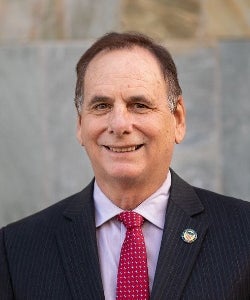 As the Community of Innovation, Chandler offers an exceptional quality of life for residents, an attractive environment for businesses and exciting experiences for visitors. Our taxpayers enjoy some of the lowest costs of services, utility charges and sales tax rates in the Valley. A big thank you to Chandler voters for your overwhelming support during the bond election this past year.
As a Council, we are working diligently with staff to make investments and deliver services that enhance residents' quality of life and enable businesses to thrive. This past year, we invested in infrastructure, enhanced our parks, leveraged technology and preserved the character of neighborhoods. We also formed a military and veterans commission and dedicated a unique monument honoring the service and sacrifice of veterans.
Chandler is strong and focused on the future, while honoring our community's rich heritage and culture. Our financial security is great, and our water supply is secure. Our downtown is blossoming, and our employment areas are booming. We have never had more jobs or corporate headquarters located in Chandler, all over Chandler. I am excited to share this year's annual report with you.
Message from City Manager Joshua Wright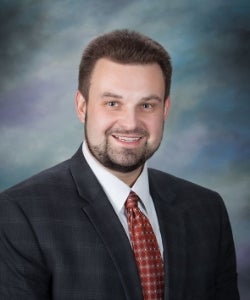 Chandler continues to earn national recognition for being among the most prosperous, livable and safest cities in the country. In 2021, the City Council updated its strategic framework outlining policy goals with a focus on economic vitality, innovation and technology, mobility, neighborhoods and quality of life in Chandler.
The Annual Report highlights progress made that resulted in Chandler being recognized among the safest cities in America, best places to buy a home and raise a family, top cities to find a job and for women in tech and top spots for recreation and an active lifestyle.
At Team Chandler, we take great pride in delivering quality services in the most cost-effective manner. We completed a masterplan for our parks, updated the Chandler Airpark Area Plan, leveraged technology and enhanced public safety. We are proud to share our 2021 accomplishments through this annual report with details highlighted under each focus area and in special sections.
Focus Areas
The 2021-2023 Strategic Framework sets the policy direction for the City of Chandler. The City Council has outlined five focus areas to concentrate efforts and provide their vision for what to work towards.