Chandler prides itself of an abundance of parks, recreational opportunities and library branches that both serve and inspire the community. 
The Chandler Public Library distributed more than 13,000 Grab 'n Go kits and fulfilled more than 1,000 Bag of Book requests as a response to COVID-19 early in the year. In the fall, the Downtown Library opened The Makery, a space for creativity and a hub for classes that showcase new technology. Next, the City held a ribbon cutting ceremony for the Field of Honor, a new veterans memorial at Veterans Oasis Park. The new Lantana Ranch Park, with an aviation-themed playground, debuted in December. The City staff also made improvements to many parks from new trees to playground safety inspections to improvements to athletic fields. 
Chandler Public Library
The Makery
The Downtown Library celebrated the grand opening of The Makery in 2021, a suite of spaces that includes a large programming room, an audio/visual production studio and a lab filled with devices such as an Ultimaker Pro 3D printer, Glowforge Pro, Cricut Maker and sewing machine.
Maker programming at the library fosters opportunities for all ages to explore emerging technologies, learn new skills and create various forms of art and media content.
Library Strategic Plan
The completion of the five-year Strategic Plan for Chandler Public Library in 2021 provides a roadmap that allows the library to respond to community need while simultaneously focusing on identified goals to elevate services.
Library at Home Programs
Library staff distributed more than 13,000 Grab 'n Go Kits and fulfilled 1,072 Bag of Book requests (to date – amounting to 21,440 books), representing new ways of interacting with the community during COVID-19.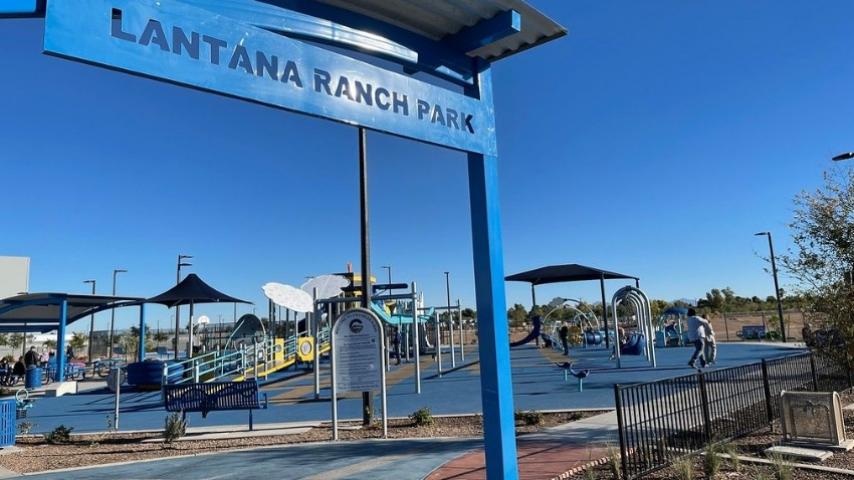 Lantana Ranch Park
Lantana Ranch Park was completed in December 2021. It has many amenities including open turf areas, lighted walkways, an airport themed playground, exercise equipment, fencing, irrigation, trees, shrubs, a basketball court, seating, picnic tables and a ramada.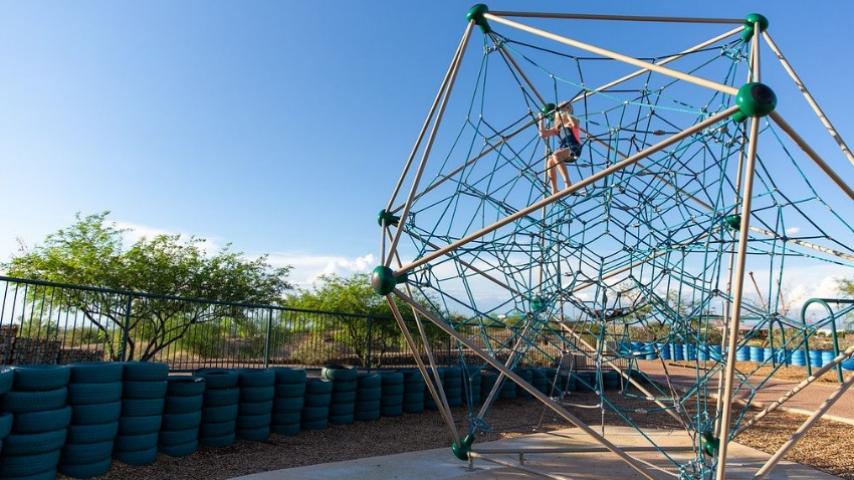 Playground Safety Audits and Inspections
The Parks Operation & Maintenance Division conducted 1,435 playground inspections to ensure the safety of equipment and grounds for park patrons. Twelve Playground Safety Audits were completed on new playgrounds that had been built within the last few years.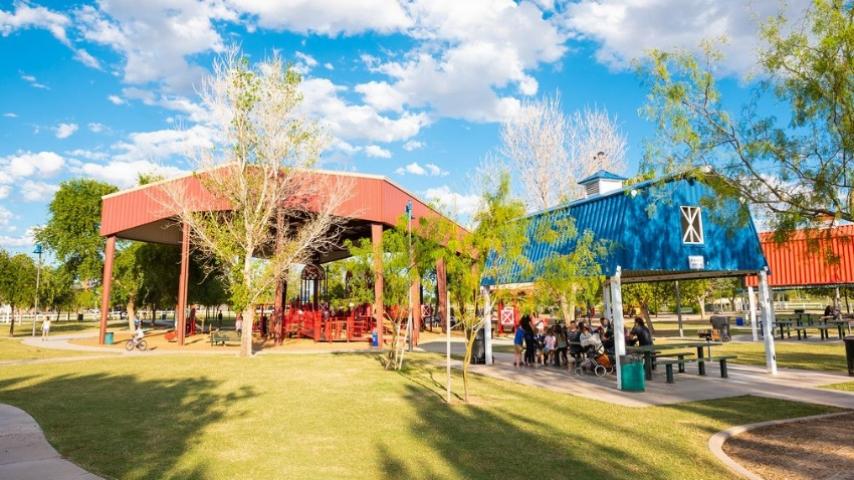 Park Improvements
Parks staff replaced 235 trees in City parks. With the purchase of turf equipment, hiring of more part-time staff, and having contractors maintain additional sports fields, Chandler has continued to improve athletic fields in City parks.
The playground shade fabric at Arrowhead and Ryan Parks was replaced and the engineered wood fiber playground surfacing was replenished at 19 playgrounds.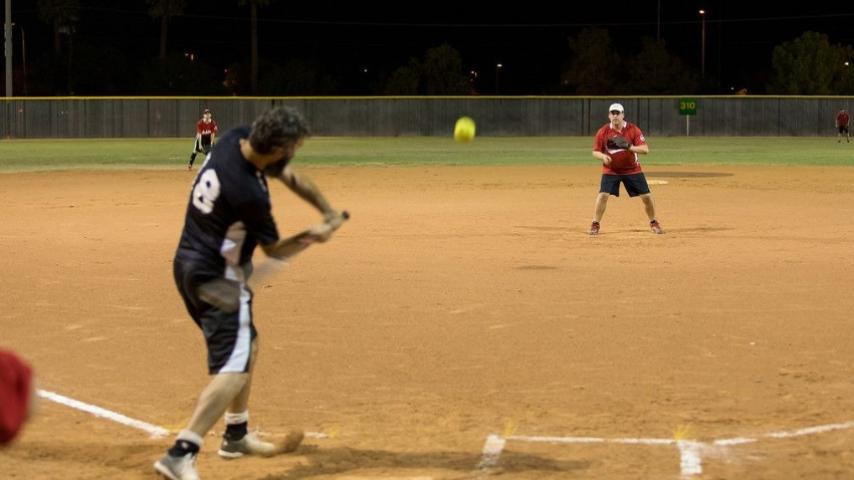 Improvements to Athletic Fields
City Staff rebuilt the Little League infields 7 and 8 at Snedigar Sports Complex using 7,000 sq. ft. of sod and 32 tons of infield mix. In addition, staff replaced 10,000 sq. ft. of sod on Tumbleweed fields 1 and 2.
Athletic field staff used the downtime when the fields were closed due to COVID-19 to make improvements, such as filling in ruts, adding top layers of Turface to the baseball and softball fields, repairing the concrete backstop walls at Snedigar, Espee, and Nozomi, and painting them bright yellow.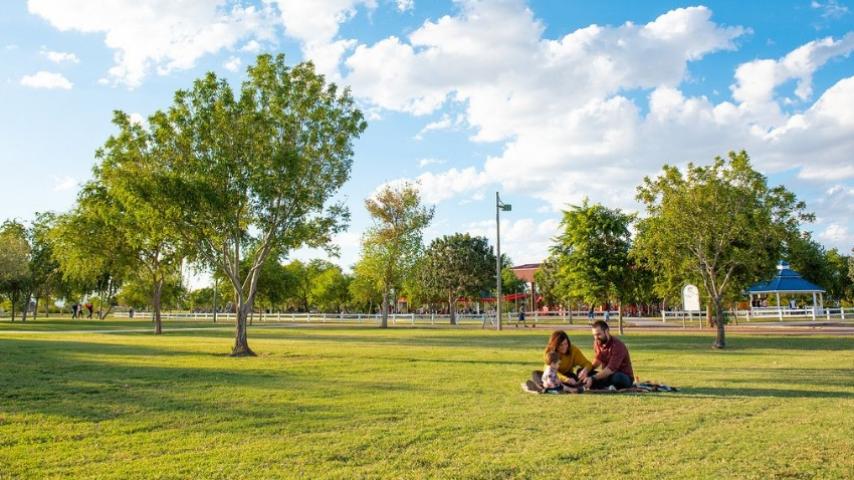 Web-based Irrigation Controllers
New irrigation controllers are being installed in our parks. The Control system is web-based and can be controlled from any computer or smartphone.  Soil moisture sensors enable better water conservation.
Diversity, Equity & Inclusion
DEI Assessment
Through a recommendation from the Chandler Human Relations Commission, the City kicked off an Internal and External DEI assessment for input into Chandler's future DEI programming.  This will help provide a roadmap for future functions of the DEI office, both within the community and internally for employees.
Diversity Mini-grants
Twelve diversity mini-grants were distributed to promote diversity education to K-12 students in Chandler, reaching more than 3,800 students. 
Many were requests to help CUSD schools with expanding their library book collections.
DEI Events
The City's DEI Division produced or participated in 37 events with community partners. The approximate event attendance was 62,133, a record high.
This number includes the online views of the 26th Annual Multicultural Festival and the new Chandler Contigo series of events held to celebrate Hispanic Heritage Month in fall 2021.
Chandler Pride
The City's DEI Division partnered with the nonprofit Chandler Pride to host the first "Pride in Chandler" – a family friendly event to recognize and celebrate the contributions of the City's LBGTQ community.
Operation Back to School
City staff and volunteers passed out 3,000 backpacks at the 100th Annual Operation Back to School event to help students prepare for the start of the school year.