June 21, 2022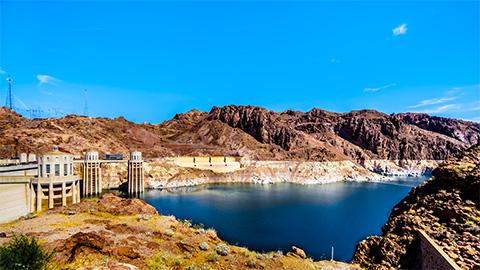 CHANDLER, Ariz. – The announcement of emergency actions at Lake Powell last month serves as a reminder to us all that we must continue to use water wisely and take additional steps to conserve. Due to Arizona's priority system and the Drought Contingency Plan, the City of Chandler's municipal water supplies were not reduced under the Tier One Shortage declared in 2022.
The City of Chandler recognizes the seriousness of conditions on the Colorado River and will continue to plan for a future with less water. The City has announced it will implement Stage One of Chandler's Drought Management Plan and will continue to monitor the drought situation as conditions change. Even though the City can still meet the water needs of residents and businesses, everyone is urged to continue conservation efforts.
The City of Chandler has been preparing for droughts and a Colorado River shortage for decades. Smart water management decisions have helped Chandler maintain a reliable water supply. The City has proactively invested in, infrastructure, diverse water supplies, water reuse, storing water underground and conservation programs. With a diverse water supply portfolio, the City is prepared for deeper levels of shortage.
"Access to a safe and secure water supply is essential to the exceptional quality of life that Chandler provides," said Mayor Kevin Hartke. "Through regional coordination, innovative programs and decades of planning, the City has prepared for Colorado River shortages and will continue to monitor and adapt to this evolving situation."
Chandler had been educating our community about water conservation since 1990. Our goal continues to be reduced water use through conservation and education. Because of these conservation efforts, the average Chandler household uses 20 percent less water today when compared to 25 years ago.
As Colorado River conditions continue to worsen and the potential for deeper levels of shortage coming sooner than anticipated, the City will be calling on our community to prioritize water conservation and learn more about how we all play an important role in conserving water for our future. If extreme drought conditions persist and Lake Mead levels continue to drop, Chandler's Colorado River supplies could be impacted in the next few years If supplies are impacted, the City of Chandler will rely on alternative supplies in its water supply portfolio.
Chandler's Conservation Programs:
To learn more about the drought and easy ways to conserve water, visit Chandler Water Conservation.
Background: The U.S. Secretary of the Interior has announced emergency actions required to protect Lake Powell from critically low reservoir levels. These actions include a reduction in scheduled water deliveries from Lake Powell to Lake Mead. With a 20-year drought, reduced precipitation in the Colorado River Basin and extremely dry soil conditions, the runoff into Lake Powell over past few years has been significantly below historical averages.
These reservoirs store water that is delivered by Central Arizona Project canals to cities, tribes and agricultural users in Central Arizona. With prolonged drought and declining storage levels in Lake Mead, a Tier 2 Shortage will be declared in 2023. This means that Arizona will receive less Colorado River water next year.
Media Contact:
Matt Burdick
City of Chandler, Communications Director
480-782-2232