Dec. 2, 2019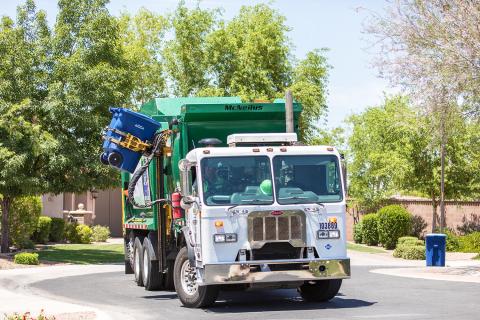 The City of Chandler is committed to providing efficient, cost-effective and environmentally responsible trash, recycling and household hazardous waste services to the residents of Chandler. The Solid Waste Services Division is continually searching for ways to improve service delivery and is asking for feedback from those who receive these services.
The Chandler Solid Waste Programs and Services Survey opens on the chandleraz.gov/recycle website on Dec. 2 and responses will be collected through Jan. 17, 2020. The online survey results will be shared with the Mayor, City Councilmembers, City Manager and staff to assist in their deliberations on the future of Chandler's solid waste and recycling programs. Those who complete the survey are eligible to enter their name in a drawing to win a Flix Brewhouse movie theater $25 gift card.
The survey includes several questions related to Chandler's recycling programs. City staff is evaluating the ways a rapidly changing international and domestic recycling markets for various types of recyclable materials is affecting current recycling efforts and future program cost estimates.
"The restrictions on the types and quality of recyclable material accepted abroad and in the U.S. is increasing recycling costs for many cities in the Valley and across the country," said Traci Conaway, recycling coordinator for the Solid Waste Division. "Most Valley communities are reviewing the feasibility of continuing with recycling programs in their cities and some have already ended or modified their services. We want to know what residents think before we make any recommendations to the City Council."
In Solid Waste Programs and Services Survey asks customers about their recycling efforts, current collection schedules, and whether trash and recycling bins should be collected on the same day. Other questions relate to alley versus curbside collection, the feasibility of a green bin plant trimmings collection program, bulk pickup services and household hazardous waste collection options.
If completing the online survey is not convenient, a paper copy will be provided in English or Spanish, upon request. To have a survey mailed to you or if you have any questions about the online survey, please call Chandler Solid Waste Services at 480-782-3510 or email solidwaste.customerservice@chandleraz.gov.