Dec. 6, 2022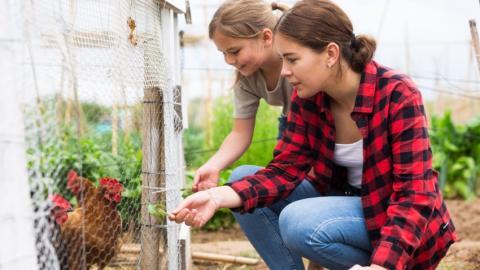 CHANDLER, Ariz. — During a regular meeting on Monday, Dec. 5, the Chandler City Council approved the final adoption of an ordinance (with a 5-2 vote) that will allow backyard chickens within single-family lots. The approved ordinance will take effect on Jan. 5, 2023.
Per the ordinance, up to five chickens would be allowed per yard and residents with chickens must have a chicken coop on their property set back five feet from all property lines. No roosters would be permitted.
This ordinance would not impact residences located within a homeowner's association (HOA) community. Homeowners living in an HOA would be required to follow the rules of a HOA (covenants, conditions & restrictions known as CC&Rs) related to backyard chickens. More than 70% of Chandler residents live within an HOA community.
For more information on this ordinance, including details on chicken coop requirements, visit Backyard Chickens.


Media contact:          
Stephanie Romero   
City of Chandler, Public Information Officer
480-782-2231