Feb. 28, 2023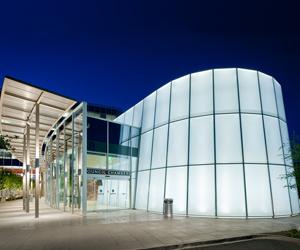 CHANDLER, Ariz. – Construction will soon begin on the Tumbleweed Park Diamond Field Complex after the Chandler City Council on Feb. 23 awarded Hunter Contracting Co. the contract to build this project.
The Diamond Field Complex will continue the development of the park, as defined by the Tumbleweed Park master plan, and provide additional amenities for Chandler residents. The complex is approximately 31 acres in size and will include four lighted artificial turf diamond fields, 420 parking spaces, restroom facilities, landscaping, seating, an extension of Pioneer Parkway and all required infrastructure improvements including water, sewer, storm drain and electrical systems.
Construction is expected to begin in April 2023. On Dec. 5, City Council approved the expenditure of $2,525,938 to procure materials with a longer lead time. On Feb. 23, City Council approved the remainder of the expenses for this project in the amount of $18,977,649.
Tumbleweed Park is located on the southwest corner of Germann and McQueen roads.
The next meeting of the Chandler City Council will be at 6 p.m. Thursday, March 23, 2023. Council meetings are aired live, as well as replayed on the Chandler Channel - Cable Channel 11 and streamed online at Chandler Channel, select Public Meeting Archive.
For official meeting results and minutes for each City Council meeting, visit City Council Meetings & Agendas.
Media contact:
Toni Smith
City of Chandler, Communications Manager
480-782-2701