Aug. 19, 2022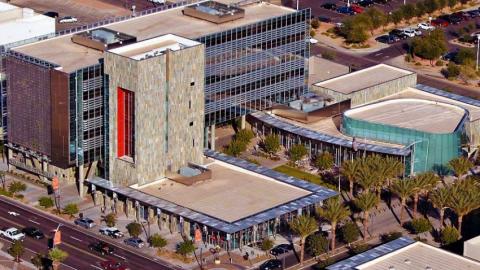 CHANDLER, Ariz. – During yesterday's Regular Council Meeting, the Chandler City Council voted to designate Juneteenth (June 19) as an official paid city holiday to celebrate the end of slavery in the United States. Juneteenth is the commemoration of the end of slavery specifically in Galveston, Texas, more than two years after the Emancipation Proclamation was issued.

Beginning in 2023, city administrative offices will be closed in observation of Juneteenth, while essential operations such as police and fire response, water distribution and treatment, solid waste and recycling collection will continue to be provided. In addition, Chandler's public libraries, parks, recreation and aquatic centers will remain open for to serve Chandler residents.

Administrative office employees will be required to use the Juneteenth holiday on the date of observation. City employees required to work during Juneteenth may use the holiday within the tax year.

Chandler currently observes 10 holidays each year, making Juneteenth the 11th paid city holiday. With the Council's approval, Chandler becomes the ninth city in the Valley to observe Juneteenth. Juneteenth also was recognized as an official federal holiday in 2021.

For the past three decades, the City has partnered with South Chandler Self-Help Foundation to celebrate Juneteenth, and during the past few years has partnered with several local nonprofits and community organizations to celebrate Juneteenth by co-hosting a variety of educational and cultural events.

Beyond this resolution, City staff also will pursue the City Council's direction to identify ways to observe, recognize and celebrate additional cultural and religious days of significance representing Chandler's diverse community. Funding to expand these types of activities is included in the City's fiscal year 2022-2023 annual budget.

For more information about Chandler's diversity, equity and inclusion initiatives and community events, visit Chandler Diversity. 
 
Media contact:          
Stephanie Romero
City of Chandler, Public Information Officer
480-782-2231