Nov. 6, 2023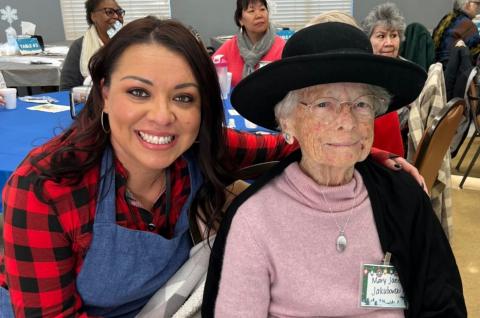 CHANDLER, Ariz. — 'Tis the season! The City of Chandler's Golden Neighbors program is hosting a free holiday gathering for senior residents from 9–11 a.m. Thursday, Dec. 14, at the Chandler Community Center, 125 E. Commonwealth Ave.
Join the city's Neighborhood Programs Office and the Chandler Senior Center to celebrate the holidays with breakfast, entertainment and holiday gifts. Chandler residents planning to attend are asked to RSVP online at Chandler Golden Neighbors. Attendees also may call 480-782-4362, or email Neighborhood Programs to register.
During the celebration, attendees will receive a holiday gift made possible by generous donations. If the public would like to contribute to our Golden Neighbor gift list, they may purchase a gift directly from the event's Amazon Wish List which is available online at Chandler Golden Neighbors. The public also may purchase a gift on their own and drop it off at the city's Neighborhood Resources Department, 235 S. Arizona Ave. from 8 a.m. to 5 p.m. Monday-Friday. Gifts will be accepted through Tuesday, Dec. 12.
The Golden Neighbors program was created in early 2022 as a resource to connect Chandler seniors with services offered by the city and local nonprofits. For more information about the program, or to make a donation, visit Chandler Golden Neighbors.
Media contact:
Stephanie Romero
Public Information Officer, City of Chandler
480-782-2231