June 1, 2020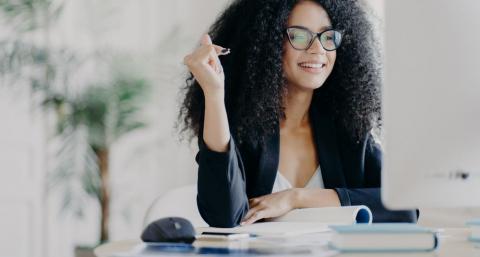 The City of Chandler, in partnership with ARIZONA@WORK Maricopa County, Career Connectors, Pipeline AZ and BestCompaniesAZ, will host a virtual hiring event that will launch on Tuesday, June 23. Chandler Mayor Kevin Hartke and the City's partners will kick off the event at 10 a.m.

"The City of Chandler is thrilled to offer the first City-sponsored, state-of-the-art virtual hiring event in the East Valley as the coronavirus pandemic continues," stated Chandler Mayor Kevin Hartke. "As the City partners with our workforce professionals in Maricopa County, we hope to provide residents relief through jobs and continue to work through the challenges brought on by the public health emergency. We are especially proud to connect Chandler companies with job seekers through this event."

During the kickoff, employers will share information on their company, culture and career opportunities. Job seekers will be able to speak with the hiring managers and recruiters directly online and have access to some of Chandler's top employers with hundreds of available positions. Participants will also be able to leverage skills-mapping technology to match their skills to employer's opportunities and make it easy to connect for online interviews.

The job fair will continue through Friday, July 10. To find out more on how to participate, visit Chandler Job Fair to fill out the quick and easy registration.

Chandler consistently ranks as one of the best places to find a job — employers who have committed to the event include Zovio, Voya Financial, Loan Care, State of Arizona, Z-Modular, Liberty Mutual, PayPal and Pilgrim Aerospace Fasteners to name a few.

"Career Connectors is honored to provide the interactive portion of Chandler's virtual hiring event," said Jessica Pierce, CEO/founder of Career Connectors. "This event is another example of why Chandler has such an outstanding quality of life."  

"When we think about the changes COVID-19 has caused, there's been destruction but also acceleration toward wider adoption of digital tools that will enable the workforce of the future. Virtual hiring events actually provide a better experience than traditional job fairs for both employers and job seekers, so we're excited to partner with the community to create an innovative event for Chandler," said Dean Duncan, executive director for Pipeline AZ and Partnership for Economic Innovation.

For more information, visit Chandler Job Fair.
 
About the City of Chandler:
Chandler, Ariz. has built a reputation as a Community of Innovation. Life in Chandler goes beyond a thriving and dynamic business community with progressive entrepreneurship. Known for its rich diversity, the City offers an outstanding quality of life for all generations with great schools and recreational opportunities. Chandler has grown to become the state's fourth largest City with a population of more than 262,000. Chandler has been named one of the nation's Best Places to Find a Job and Best Cities for Women in Tech. The City also is one of the safest communities in the nation and boasts AAA bond ratings from all three national rating agencies, one of only 40 communities to achieve this distinction. For more information, visit the City website, or connect with the City on social media.
About ARIZONA@WORK Maricopa County:
ARIZONA@WORK is the statewide workforce development network that helps employers of all sizes and types recruit, develop and retain the best employees for their needs. For job seekers throughout the state, we provide services and resources to pursue employment opportunities.  By developing our state's workforce and matching employers with job seekers, we strengthen Arizona's economy.
About Career Connectors:
Career Connectors' mission is to empower career seekers and organizations to succeed by connecting them with deep market insights and high-caliber coaching. As Arizona's fastest growing job candidate program, the organization hosts no-cost job candidate events throughout the Phoenix metro area. At each event, Career Connectors showcases hiring companies and offers free services, including educational opportunities, DISC assessments, résumé review, LinkedIn profile help, professional business portraits, networking tips, interview coaching, and one-on-one time with hiring companies. Founded by Jessica Pierce in 2009, the 501(c) 3 nonprofit organization has served more than 40,000 attendees and worked with over 750 hiring companies. For more information, visit CareerConnectors.org, or call 480-442-5806.

About Pipeline AZ:
Pipeline AZ is a career exploration tool designed for the Arizona community and informed by real data about the state's top in-demand industries. Our mission is to connect job seekers to rewarding careers, helping them connect the dots through training programs, internships and apprenticeships made possible through collaboration between Arizona industries and educators.
Right now, Pipeline AZ is working to help alleviate the impact of COVID-19 by aggregating real time immediate job openings and offering pathways to future careers for all out-of-work Arizonans, connecting those affected by the crisis with industries in need. To get connected with resources, visit C19AZ.com.
About BestCompaniesAZ:
Founded in 2002, BestCompaniesAZ pioneered the intersection of recruiting, human resources, marketing and public relations — today known as Employer Branding or "PR for HR". BestCompaniesAZ has evolved into an exclusive, niche PR, marketing and employer branding firm that specializes in building and promoting strong employer brands. BestCompaniesAZ is best known for establishing large-scale workplace awards programs and events, including the Best Places to Work in the Valley, Arizona's Most Admired Companies, Top Companies to Work for in Arizona. BestCompaniesAZ specializes in helping corporate clients and community partners develop, strengthen and market their unique employer brands on a regional and national level and have developed a reputation as the expert for gaining increased exposure in our state.


Media contacts:        
Stephanie Romero
City of Chandler, Public Information Officer
480-782-2231 
Kevin Dumcum
ARIZONA@WORK Maricopa County
602-715-3227
Kim Prince
Career Connectors
480-221-7995
Stephanie Tomlin
Pipeline AZ
602-576-4471
Denise Gredler
BestCompaniesAZ
480-545-5151