Feb. 4, 2020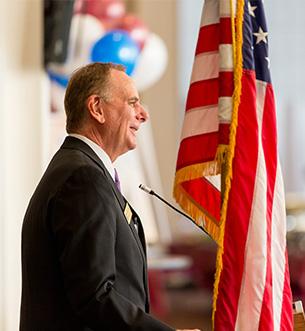 Chandler Mayor Kevin Hartke and the City Council will host the State of the City on Thursday, Feb. 20, at the Chandler Center for the Arts (CCA), 250 N. Arizona Ave. The event begins at 5:30 p.m. with a Made in Chandler Expo in the CCA foyer, followed by the Mayor's remarks at approximately 6 p.m.

During the Made in Chandler Expo, attendees will experience local products, food, beverages and art that are created in Chandler and will have the opportunity to meet the entrepreneurs and makers behind them. Participating businesses include YoYo Factory, Zinger Bats, Intel, Crayola, Spooky's Swirls and many more.

The theme of this year's State of the City will focus on Chandler as a Community of Innovation and highlight the successes of those Made in Chandler. Mayor Hartke also will highlight Chandler's numerous accomplishments from 2019 and focus on what is to come this year. The speech will be broadcast live on Facebook and available on demand at State of the City the following week.

The event is free and open to the public. RSVPs are preferred, but not required. Attendees may RSVP at State of the City.
 
Media contact:        
Stephanie Romero
City of Chandler, Public Information Officer
480-782-2231