Feb. 22, 2022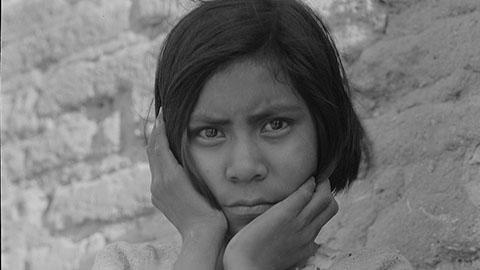 CHANDLER, Ariz. – What would force you to leave your home? In the late 1930s, during the Dust Bowl, Chandler experienced an influx of migrants who fled their homes in search of a better life. Well-known government photographers Dorothea Lange and Russell Lee documented unique stories showing these migrants and their dwellings, which were often temporary. 
Chandler Museum's newest exhibition, "Picturing Home: Dust Bowl Migrants in Chandler," is a history of Dust Bowl Chandler through distinct black and white photographs. It examines what home looked like and makes connections between 1930s Chandler and Chandler today. It includes themes of housing, migration, agriculture, technology, self-sufficiency, and empathy. The 3,000-square-foot exhibition opens to the public on March 8, 2022 and will be on view through August 13, 2023.
Camera equipment from government photographer Russell Lee, on loan from Texas State University, will be on display along with other vintage cameras from the era. Visitors will also see a 1928 Chevrolet pickup on loan from Arizona Model A.
"Our hope is that visitors immerse themselves in the time and place when they explore this exhibition," says Museum Administrator Jody Crago. He added, "They will ponder the question, 'What does home mean?' and consider how this story from the 1930s connects to us today."
To kick off the opening of the exhibition, a series of hands-on activities for all ages will be offered on Saturday, March 12 and Sunday, March 13.  Explore cameras, create a story using photographs, and make your own milk bottle label like the ones seen in the exhibition. Additionally, the musical duo Side by Side will perform Saturday morning from 10 a.m.-12 p.m.
In April, the museum will host a series of Thursday evening programs to accompany the exhibition. The programs will harken to the music and sounds of the era.
•           Putting the West in Country & Western: How Chandler and the Valley Helped Create Modern Country Music, Thursday, April 7, 7-8:30 p.m.
•           Trivia Night at Chandler Museum - Music!, Thursday, April 14, 7-9 p.m.
•           Swing Dance Night, Thursday, April 21, 7-9 p.m.
•           Folk Music Night at the Chandler Museum, Thursday, April 28, 7-8 p.m.
The Chandler Museum has social distancing reminders throughout the building.
"Picturing Home: Dust Bowl Migrants in Chandler" will be on display at the Chandler Museum March 8, 2022- August 13, 2023. Chandler Museum is located at 300 S. Chandler Village Drive and is open Tuesday-Saturday, 10 a.m.-5 p.m.; Sunday 1-5 p.m. Closed Monday. Free admission.
Find more information online at chandlermuseum.org, or by calling 480-782-2717.
Photo credit: Daughter of Mexican field laborer near Chandler, AZ; Dorothea Lange, 1937, Library of Congress, LC-USF34- 016792-C
Chandler Museum is an innovative learning environment where the community comes together to share our stories, store our cultural heritage and experience Chandler as a people and place. The vision of the Museum is to be the community's principal resource to explore its people's history, culture, and place in a rapidly changing world of today – within and without the walls of a building. More information online at chandlermuseum.org.
Media contact:      
Jody Crago
Museum Administrator, Chandler Museum
480-782-2873