March 27, 2023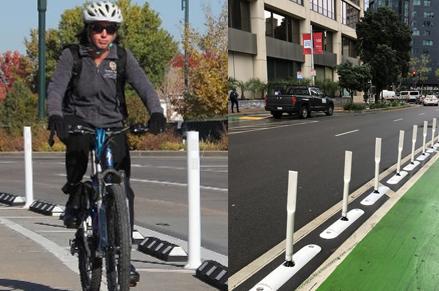 CHANDLER, Ariz – The City of Chandler recently released a survey on its website to obtain feedback on potential protected bike lanes within Chandler. 
The survey asks for feedback regarding the individual's current bicycle usage as well as potential usage if protected bike lanes are built; the respondents desired locations for protected bike lanes, and opinions on the design options that might be considered.
Anyone who plans to participate in the Chandler Family Bike Ride on April 1 will be able to experience some of the design options that are being considered. Physical barriers will be placed onsite at the Chandler Park and Ride prior to the bike ride for participants to experience what a protected bike lane experience looks like.
The City's Transportation Master Plan identified four corridors for protected bike lanes, however the feedback received encourages increasing the number of protected bike lanes in other parts of the City as well.
The survey will be available through April 30. It is part of a nine-month study in partnership with Maricopa Association of Governments, to evaluate the feasibility of upgrading existing bike lanes to protected bike lanes.
The feedback received from the online survey will be one factor used to determine the best location for new protected lanes to be installed.
Media contact:          
Jennifer Honea
Public Information Officer
480-782-2228