Sept. 20, 2023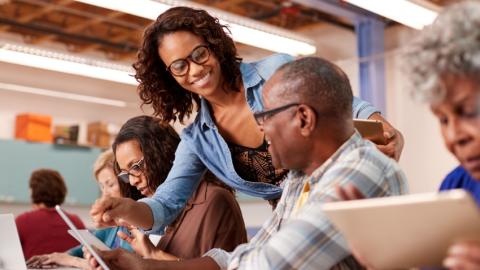 Updated Oct. 2, 2023 to reflect new location.
CHANDLER, Ariz. – If you're a senior resident and feeling a bit overwhelmed with how to use technology (especially your cell phone), mark your calendar for the upcoming Golden Neighbor's Technology Tips event.

Chandler's Golden Neighbors program is partnering with technology experts with SeniorTechPal, a nonprofit created by ex-Intel employees and supported through volunteers from Intel. These experts will review technology tips and answer your "How do I..." tech questions. Attendees are encouraged to bring their cell phones/tablets to the event.

The free event will be held from 10 a.m. to noon Wednesday, Oct. 11 at the Chandler City Hall, 175 S. Arizona Ave., second floor, Training Rooms A & B. A light breakfast will be provided.

Attendees may RSVP to the city's Neighborhood Programs Office at 480-782-4362. Visit Golden Neighbors for more information about Chandler's program for senior residents.
 
Media contact:
Stephanie Romero
Public Information Officer, City of Chandler
480-782-2231