March 21, 2023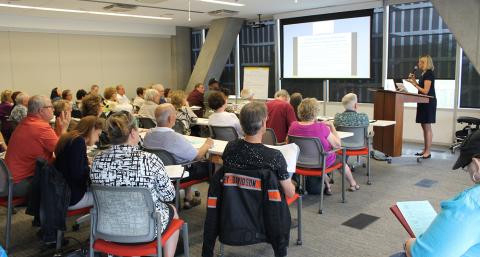 CHANDLER, Ariz. – If you live in an HOA community, have you ever considered getting involved by serving on the board, or even learning more about how a homeowner association operates? Now's your chance. The City of Chandler's HOA Academy is back for a spring series during the month of April.  
The City's HOA Academy is taught by Mulcahy Law Firm, P.C. and educates residents and homeowner association board members about the various tools, resources and recent legislation that impacts their neighborhood.
The free sessions are scheduled from 5-6:30 p.m. and will focus on the following informational topics:
Wednesday, April 5 – How to deal with difficult homeowners

Wednesday, April 12 – HOA Bootcamp: Participants will learn the basics of HOAs/condos; how board members ensure that association business is conducted efficiently and professionally; and board members' duties, roles and responsibilities.

Wednesday, April 19 – Virtual question & answer session featuring a variety of hot topics. Participants are encouraged to bring their questions to be addressed by experts in the legal field.
The first two sessions will be at Chandler Museum, located at 300 S. Chandler Village Drive. The final session will be held virtually.
Residents may register online at Chandler HOA Academy, or email neighborhood.programs@chandleraz.gov. For questions about the spring HOA Academy, call the City's Neighborhood Programs Office at 480-782-4363.

Media contact:
Stephanie Romero
City of Chandler, Public Information Officer
480-782-2231