July 23, 2020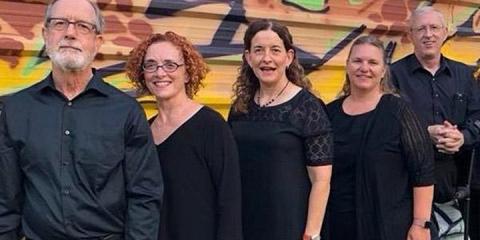 Big concerts with large crowds are probably still months away, but fans of classical music can get a taste of what they're missing Sunday, July 26 as the Chandler Symphony Orchestra returns to the stage for a live-streamed musical extravaganza – "CSO Wind Quintet LIVE."
The free concert will be broadcast starting at 1:30 p.m. through televëda, the live-streaming partner of Chandler's Community Services Department. The performance will be hosted by the Chandler Center for the Arts, in partnership with Chandler Parks and Recreation. This special event also includes an interactive meet-and-greet with the quintet following the performance.
An RSVP is required to obtain concert access details for "CSO Wind Quintet LIVE," via Eventbrite.com (search for "Chandler Symphony"). Participants will be emailed additional login instructions the morning of the concert. The full concert experience will be available on the Chandler Center for the Arts web site for on-demand viewing following the performance.
The CSO Quintet features John Friedeman (bassoon), Lisa Tharp (flute), Stacie Schaible (oboe), Nancy Smith (clarinet), and Donald Harvey (horn). The afternoon's performance will be 45 minutes and includes:  Suite by Gunther Schuller; Wind Quintet No. 1 by Gordon Jacob; The Road to Tasartico by Kerry Turner; and Roaring Fork Wind Quintet by Eric Ewazen.
"We're honored to help keep the music playing during these times," says Shruti Gurudanti, CEO of televëda. "Challenging times require great leadership, and it's incredible to see how quickly and effectively the leadership teams at both the City and CSO have been able to develop and implement a comprehensive digital strategy. My hope is that this event inspires confidence in other organizations to embrace virtual opportunities. Engaging patrons online and beyond the four walls of your building significantly expands your reach. Now you are no longer bound by geography." 
The City of Chandler has always prioritized the health and quality of life of its residents. Following the stay-at-home orders, the Chandler Parks and Recreation in partnership with televëda almost overnight pivoted to "ChandlerRec Live," a virtual recreation center, providing a full calendar of live programs from preschool arts-and-craft to chair yoga to watercolor classes for seniors. 
"As we watched the global pandemic unfold, we felt compelled to not just shut our doors and cancel our programs. We'd rather continue to encourage play and exploration, with practical and enriching programming for which we are so well known. In the spirit of playful learning, our Chandler Rec At-Home initiative is here to support children and adults alike in keeping boredom at bay and helping them thrive," said Andy Bass, Community Services Director.