July 8, 2022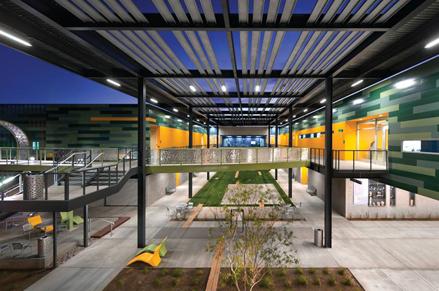 CHANDLER, Ariz – The City of Chandler and Chandler-Gilbert Community College (CGCC) recently entered into a unique partnership to employ a shared Student Services Internship Coordinator. The coordinator will be an employee of the Maricopa County Community College District, with shared responsibilities between CGCC and the City of Chandler.
In this collaborative partnership, the coordinator will work to place CGCC students into internships with a variety of City of Chandler departments, for experiential learning opportunities.
The partnership is a one-year pilot that recognizes the value of community partnerships in employment and education. The City has already experienced success working with the colleges to identify educational programs that can feed into the workplace, such as water treatment operators and police recruits. 
The success of these offerings spurred the idea for future partnerships.
Rae Lynn Nielsen, the City's Human Resources Director says, "In today's world, students are looking for real-world, hands-on situations to test drive their future career. An internship exposes the students to careers and lets them experience the many different opportunities related to their field of study."  
The City benefit is having a constant stream of students entering the workforce. It provides the opportunity to engage a broader work group and expose them to real-life workplace situations to add to our future talent pool.
"This partnership helps us tap into the incredible talent pool in this community and recruit those students into permanent City jobs," said Chandler Mayor Kevin Hartke. "This forward-thinking approach will help the City stand out in a very competitive job market, where employers across the country are struggling to attract and retain employees."
The program is also a benefit to the students, because as a City, there is such a diverse range of roles and responsibilities from an IT technician to accountant, or even an aspect of public safety. The real-world situations allow them to truly experience fulfilling work that has an impact in their own community.  And students get credit for the work they're doing.
Media contact:          
Jennifer Honea
Public Information Officer
480-782-2228