March 25, 2021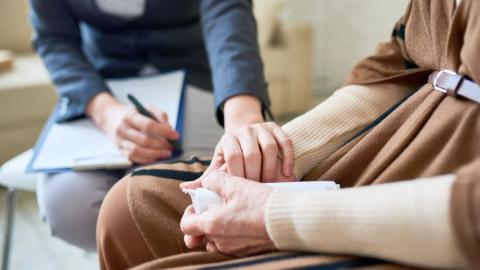 CHANDLER, Ariz. – The City of Chandler was recently awarded more than $7 million from the U.S. Treasury Department as part of the federal government's Emergency Rental Assistance program. With the CDC eviction moratorium set to expire at the end of the month, this program will provide a new way for individuals and families to get help with rent or utility payments.
Chandler residents who are seeking rental or utility assistance may visit chandleraz.gov/wecanhelp for details on how to apply. All applications must be submitted through AZCEND's Community Action Program Office for evaluation. Qualifying households may receive up to 15 months of assistance for rent and utilities. 
To qualify, households must have an income at or below 80% of the Area Median Income (AMI). Area Median Income limits are available to view online. In addition, one or more individuals in the household must:
Qualify for unemployment benefits OR have experienced reduced income or increased expenses due to COVID-19; AND

Demonstrate a risk of experiencing homelessness or housing instability as evidenced by past due notices.
The funds are intended for those most in need. Based on federal guidelines, applications for assistance will be prioritized using the following criteria:
Households living at or below 50% of the AMI

Households with a household members that has been unemployed for the past 90 days AND households living at or below 80% AMI
"Since the beginning of the pandemic, City staff and our nonprofit partners have been working nonstop to help provide much-needed financial assistance to Chandler individuals and families in need," said Chandler Mayor Kevin Hartke. "It's imperative that we exhaust every resource to prevent our most vulnerable residents from being evicted during this difficult time. I can't thank our team members and partners enough for the value they bring to our community."
Chandler residents who are concerned they may not qualify for financial assistance based on income requirements are still encouraged to apply as there are several types of assistance available in addition to this federal program. AZCEND staff will work closely with applicants to explore other funding sources to help as many households as possible.
Due to demand, residents who experience difficulties contacting AZCEND may contact the City of Chandler Cares Team to ask questions or start the pre-screening application process. Connect with the Chandler Cares Team at 480-782-4302 or chandler.cares@chandleraz.gov. Se habla español.
In response to the pandemic, the City's nonprofit partners, AZCEND and the Salvation Army Chandler Corps, have distributed a combined $4.6 million in rent/mortgage assistance and an additional $1.6 million in utility payments to more than 2,100 Chandler households. Also, another $56,000 was given towards payment of residential water utility bills bringing relief to more than 200 customers. Chandler households who previously received rental and utility assistance may reapply if additional help is needed.
For more information on how to apply, visit chandleraz.gov/wecanhelp.
- 30 -

Media contact:
Stephanie Romero   
City of Chandler, Public Information Officer
480-782-2231



La Ciudad de Chandler amplía el programa de asistencia con la renta y los servicios públicos
CHANDLER, Ariz. – La Ciudad de Chandler recientemente recibió más de $7 millones de dólares del Departamento del Tesoro de los Estados Unidos, como parte del programa de Asistencia con la Renta en Emergencias del gobierno federal. Con la moratoria de desalojo de los Centros para el Control de Enfermedades, el cual expirará a finales de mes, este programa proveerá una nueva forma en la que los individuos y las familias podrán obtener ayuda con los pagos de la renta o los servicios públicos.
Los residentes de Chandler que estén buscando asistencia con la renta o los servicios públicos pueden visitar chandleraz.gov/wecanhelp para ver los detalles con respecto a cómo hacer su solicitud. Todas las solicitudes se deben presentar a través de la Oficina del Programa de Acción Comunitaria de AZCEND para ser evaluadas. Los hogares cualificados pueden recibir hasta 15 meses de asistencia con la renta y los servicios públicos.
Para calificar, los hogares deben tener un ingreso del ó más bajo del 80% de los Ingresos Medios del Área (AMI por sus siglas en inglés). Los límites de los Ingresos Medios del Área están disponibles para verse en línea. Además, una o más personas en el hogar deben:
Calificar para los beneficios de desempleo O haber visto la reducción de sus ingresos o un aumento en sus gastos debido al COVID-19; Y

Demostrar el riesgo de sufrir indigencia o inestabilidad en la vivienda como lo demuestren los avisos de pagos vencidos.
Los fondos están destinados a aquellos que tengan más necesidad. Basándose en las directrices federales, las solicitudes para la asistencia se priorizarán usando los siguientes criterios:
Hogares viviendo con ingresos del ó más bajos del 50% de los ingresos AMI

Hogares con un miembro del hogar que haya estado desempleado durante los últimos 90 días Y viviendo con ingresos del ó más bajos del 80% de los ingresos AMI
"Desde el inicio de la pandemia, el personal de la Ciudad en conjunto con organizaciones sin fines de lucro que se han asociado con nosotros, han estado trabajando sin parar para ayudar a proveer la asistencia financiera tan necesaria a personas y familias necesitadas de Chandler", dijo el Alcalde de Chandler Kevin Hartke. "Es imperativo que agotemos todos los recursos para evitar que nuestros residentes más vulnerables sean desalojados durante estos tiempos tan difíciles. No puedo agradecerles lo suficiente a los miembros y socios de nuestro equipo por el valor que aportan a nuestra comunidad".
Se anima a los residentes de Chandler a quienes les preocupa no poder calificar a la asistencia financiera basándose en los requerimientos de ingresos para que hagan su solicitud, ya que hay varios tipos de asistencia disponibles además de este programa federal. El personal de AZCEND trabajará en estrecha colaboración con los solicitantes para explorar otras fuentes de financiación, a fin de ayudar al mayor número posible de hogares.
Debido a la demanda, los residentes que experimenten dificultades para ponerse en contacto con AZCEND, se pueden comunicar con el Equipo Cares de la Ciudad de Chandler para hacer preguntas o iniciar el proceso de la solicitud previa a la selección. Póngase en contacto con el Equipo Cares de Chandler llamando al 480-782-4302 ó en chandler.cares@chandleraz.gov. Hablamos español.
En respuesta a la pandemia, las organizaciones sin fines de lucro que se han asociado con la Ciudad, AZCEND y Salvation Army Chandler Corps, han distribuido un total combinado de $4.6 millones de dólares en asistencia con la renta/hipoteca, y $1.6 millones de dólares adicionales en pagos de servicios públicos a más de 2,100 hogares de Chandler. Además, se dieron otros $56,000 para el pago de cuentas residenciales de servicios públicos de agua, lo que brindó alivio a más de 200 clientes. Los hogares de Chandler que recibieron previamente asistencia con la renta y los servicios públicos pueden volver a solicitarla si necesitan ayuda adicional.
Para más información sobre cómo hacer su solicitud, visite chandleraz.gov/wecanhelp.
- 30 -
Contacto para los Medios:
Stephanie Romero
Ciudad de Chandler, Oficial de Información Pública
480-782-2231