Aug. 16, 2022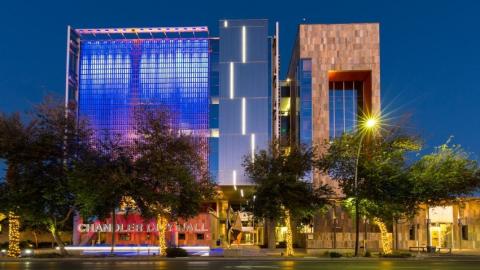 CHANDLER, Ariz. — Based on final official election results from the Maricopa County Election Department, the following candidates have been elected to serve on the Chandler City Council:
Mayor Kevin Hartke (incumbent), 39,349 votes, 77%

Councilmember Matt Orlando (incumbent), 33,716 votes, 26.92%

Councilmember-Elect Jane Poston, 25,762 votes, 20.57%

Councilmember-Elect Angel Encinas, 24,376 votes, 19.46%
In addition, Chandler voters overwhelmingly approved Proposition 470 (Home Rule Option) by 86% (42,139 votes).
The final election results are posted at Maricopa County Recorder's Election Department.
The election results were formally approved by the Maricopa County Board of Supervisors, and the Chandler City Council during last night's Regular Council Meeting.
The newly elected Mayor and Councilmembers will take office after an installation ceremony held in early January 2023.
Media contact:
Stephanie Romero
City of Chandler, Public Information Officer
480-782-2231