Jan. 31, 2023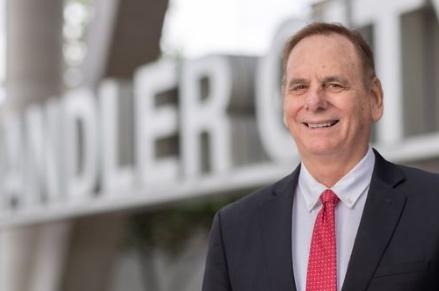 CHANDLER, Ariz. – Mayor Kevin Hartke and the Chandler City Council invite the community to the annual State of the City on Thursday, Feb. 16, at the Chandler Center for the Arts, 250 N. Arizona Ave. This year's theme is "Through the Decades" where event attendees can explore the City's past, present and future.
The doors open at 5:30 p.m. for the Lobby Experience, a pre-event reception to take you back in time with decade décor and free food from Floridino's Pizza & Pasta, Mingle + Graze, and Elmer's Tacos as well as drink samples from Down Time Wine.
The program kicks off at 6:30 p.m. with decade-themed vocal and dance performances by Chandler students. Then Mayor Hartke will take attendees "Through the Decades" to highlight Chandler's growth and successes leading up to the current year.
The event is free and open to the public. RSVPs are encouraged. Attendees may RSVP online at Chandler State of the City. For additional questions about the event, the public may email Melissa Quillard, communications manager, Mayor & Council Office.
 
Media contact:
Stephanie Romero
City of Chandler, Public Information Officer
480-782-2231