Dec. 14, 2021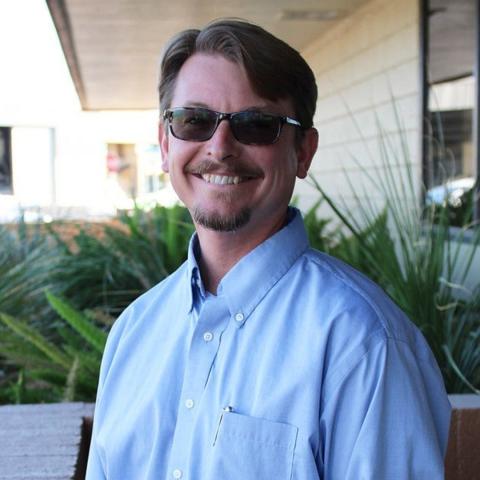 The City of Chandler has appointed Ryan Reeves as Airport Manager for the Chandler Municipal Airport. Reeves has more than 20 years of airside and landside management experience, previously serving as the airport coordinator for the Buckeye Municipal Airport, and as customer service manager and general manager for Lux Air Jet Centers at the Phoenix-Goodyear Airport.
Prior to his new role as airport manager, Reeves was the airport business coordinator for Chandler Municipal Airport since August of 2019 and has been an integral part of the finalization and adoption of the updated Chandler Municipal Airport Master Plan.
"I am excited to welcome Ryan to his new role as airport manager," said City Manager Josh Wright. "His knowledge of the aviation industry is second-to-none and he has proven himself an outstanding leader who can capably execute the Mayor and City Council's bold vision for Chandler Municipal Airport."
Reeves is a graduate of Eastern Illinois University and holds a master's degree from the University of Illinois. In addition, he currently serves in leadership roles for several aviation organizations, including Past President for the Arizona Airports Association, Vice President of the American Aviation Historical Society-Phoenix Wing and as a Vice President of the Arizona Aviation Historical Group.
Reeves also is in the process of completing his private pilot's license, following in the footsteps of his father and grandfather. 
About Chandler Municipal Airport:
Chandler Municipal Airport (CHD) is just 18 miles southeast of Phoenix Sky Harbor International Airport and offers trouble-free access to anywhere in the region. The centerpiece of the Chandler Airpark employment corridor, it is an excellent business airport and home to world-class training institutions.
With more than 200,000 operations this year, it is among the nation's busiest general aviation airports. CHD's location is well-situated for easy travel to southwestern U.S. markets and beyond, as well as a base for charter, transport and sightseeing excursions.
Media contact:
Stephanie Romero
Public Information Officer, City of Chandler
480-782-2231