Feb. 1, 2023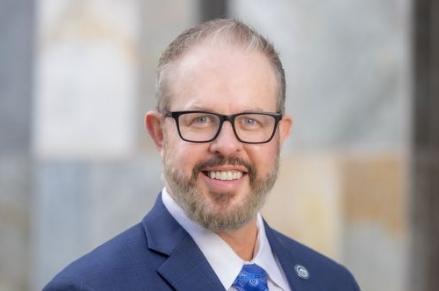 CHANDLER, Ariz. — Chandler City Councilmember Mark Stewart has been appointed to the National League of Cities' (NLC) 2023 Information Technology and Communications federal advocacy committee. Councilmember Stewart was elected to a one-year term and will provide strategic direction and guidance for NLC's federal advocacy agenda and policy priorities on broadband infrastructure, digital equity, cybersecurity and related topics. The appointment was announced by NLC President Mayor Victoria Woodards of Tacoma, Wash.
"Chandler is known as the Community of Innovation," said Councilmember Stewart. "It's home to some of the largest tech companies in the nation and I'm thrilled to work with my fellow committee members to ensure all businesses, schools and residents have the appropriate resources to maintain their competitiveness."
NLC is the largest and most representative organization for cities, their elected leaders and municipal staff, and advocates for city priorities in Washington by building strong federal-local partnerships.
As a member of NLC's Information Technology and Communications committee, Councilmember Stewart will play a key role in shaping NLC's policy positions and advocate on behalf of America's cities, towns and villages before Congress, with the administration, and at home.
The leadership of this year's committee will consist of Chair Kent Keel, Council Member of University Place, Wash.; Vice Chair Joseph Goldstein, Council Member of Marietta, Ga.; and Vice Chair Bobby Scott, Mayor of Center Point, Ala. There are a total of 25 members from across the country appointed to serve on this committee.
For more information on NLC's federal advocacy committees, visit the National League of Cites.


Media contact:          
Stephanie Romero   
City of Chandler, Public Information Officer
480-782-2231