Jan. 31, 2023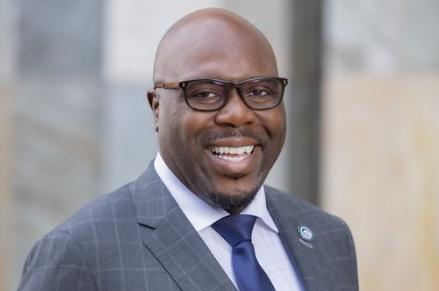 CHANDLER, Ariz. — Chandler City Councilmember OD Harris has been appointed to serve on the Valley Metro Regional Public Transportation Authority (RPTA) and Valley Metro Rail Board of Directors. Councilmember Harris will serve a one-year term. In this role, he will help guide the agency by providing transportation leadership to best serve the region and the City of Chandler. The appointment was made by Chandler Mayor Kevin Hartke.
"I'm delighted to serve my community as part of Valley Metro's Board of Directors," said Councilmember Harris. "Valley Metro plays an essential role for thousands of riders as they get to their destination of choice, whether it be for work or play. I look forward to doing the important work of advancing transportation options."
In addition to his role as Board Member, Councilmember Harris will also serve as Treasurer for the next year.  
Valley Metro Rail runs the light rail operations in the Phoenix Metro area and its Board is comprised of elected officials from member cities of Chandler, Gilbert, Mesa and Tempe, who provide policy direction for rail service.
Valley Metro RPTA provides coordinated, multi-modal transit options to the Greater Phoenix community. Valley Metro plans, develops and operates the regional bus service as well as alternative transportation programs such as paratransit and rideshare. This Board is comprised of elected officials from Valley cities, towns and Maricopa County.
Councilmember Harris' term will end on June 30, 2024.

Media contact:          
Stephanie Romero   
City of Chandler, Public Information Officer
480-782-2231