Aug. 13, 2019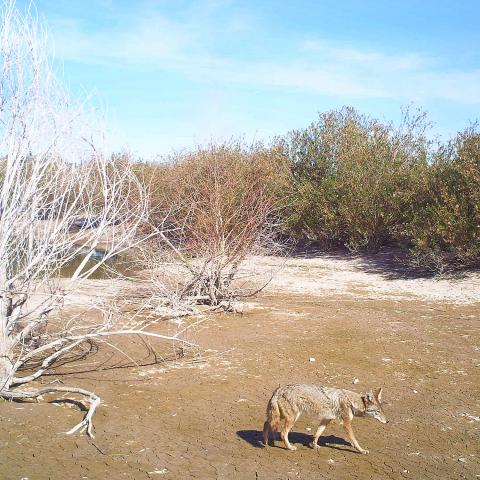 Chandler's Veterans Oasis Park is home to an abundance of flora, fauna and wildlife found in the Sonoran Desert. Located at the southeastern edge of the City, the park and wetlands is a thriving habitat surrounded by new homes and neighborhoods. The area is a microcosm of the mix of suburban and desert areas found throughout the Valley and state.
As more and more people and wild animals occupy the same geographical areas, the chances of risky wildlife encounters increase, especially as temperatures taper off and more people explore the great outdoors. To help educate the public about these potential encounters, the Chandler Recreation Division and Arizona Game & Fish Department are partnering to present a free Community Talk on how to live responsibly with wild animals within and around your neighborhood.
"Living with Wildlife" will be held from 6-7 p.m. Wednesday, Aug. 21, at the park's Environmental Education Center, 4050 E. Chandler Heights Road. Urban Wildlife Specialist Darren Julian of Arizona Game and Fish will share information on safely viewing wildlife, the signs that a wild animal needs your help and even what to do if you encounter a coyote.
"Ultimately, we want everyone to feel safe and be able to enjoy the outdoors while still creating a balance that allows for coexistence," explained Julian. "This special series helps create awareness and foster new attitudes towards wildlife that will motivate behavioral changes in people, resulting in minimizing wildlife conflicts."
For more information on this presentation or Veterans Oasis Park, call 480-782-2890 or email eec@chandleraz.gov.