Nov. 14, 2023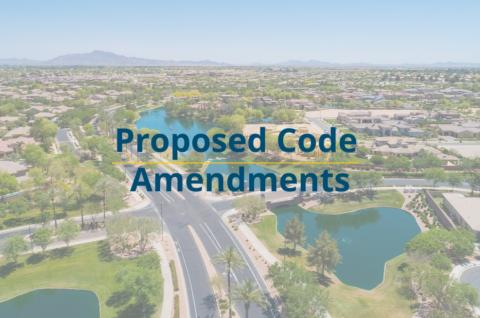 CHANDLER, Ariz. – The City of Chandler's Planning Division is requesting feedback from residents, developers and other stakeholders for the proposed code amendments. The proposed amendments pertain to both residential and non-residential uses and would impact Chapter 35 (Land Use and Zoning) and Chapter 39 (Sign Code) of the City Code.
A detailed overview of the 20+ proposed amendments, along with a feedback form, are available online at Proposed Code Amendments. Feedback must be received by 5 p.m. Thursday, Nov. 30. 
Received public input will be compiled and shared with city management and the Mayor and Council prior to the introduction of the ordinance. 
Feedback is encouraged online at Proposed Code Amendments; for any additional questions, residents may contact Chandler's Principal Planner Lauren Schumann with the city's Planning Division at 480-782-3156.
Media contact:
Stephanie Romero
Public Information Officer, City of Chandler
480-782-2231