Jan. 9, 2019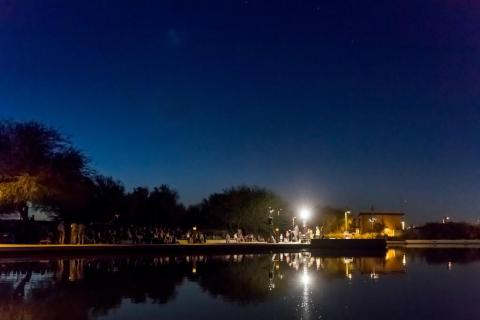 If your New Year's resolution included spending less money and enjoying more quality time with the family, Chandler has the perfect event to kick off 2019.
Enjoy the Vegas-style music arrangements of the Rockin' Memories Band for free at the next Sonoran Sunset Series outdoor concert to be held from 6-7 p.m., Thursday, Jan. 17, at Veterans Oasis Park, 4050 E. Chandler Heights Road.
Pack a picnic dinner, bring a lawn chair or blanket, sit out under the stars and be wowed by former Arizona Entertainer of the Year Pam Barker and drummer/keyboardist/arranger/composer Bruce Rudolph. The duo will perform their own unique arrangements of your favorite tunes from the 50s and 60s, with a little bit of the 40s and 70s tossed in.
In cases of inclement weather, the performance will be held indoors at the park's Environmental Education Center. For more information, visit Environmental Education Center or call 480-782-2890.