March 21, 2023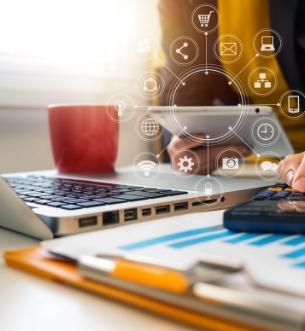 Join us to learn how to identify, compete for and win city/state government contracts
CHANDLER, Ariz. — Interested in winning more government contracts? The City of Chandler's Economic Development Division and Management Services Department are partnering with the Arizona Department of Administration to host a free workshop for small and mid-size businesses interested in learning about the city/state procurement processes.
The lunch and learn workshop will take place on Thursday, April 13 from 11:30 a.m. to 1:30 p.m. at the Cambria Phoenix-Chandler Fashion Center Hotel, 3165 W. Frye Road, Chandler.
"Small and mid-size businesses play such an important role in our community," said Councilmember OD Harris. "Providing them with the knowledge and resources to compete for government contracts is one way to show our support and help them succeed."
The workshop will include a series of presentations with a focus on doing business in the City of Chandler, the importance and benefits of registering your business, and expert tips to help your business prepare for and win local/state government contracts.
The workshop is free to attend, but registration is required. Interested businesses may view the event agenda and register online.
About the City of Chandler:
Chandler, Arizona has built a reputation as a Community of Innovation. Life in Chandler goes beyond a thriving and dynamic business community with progressive entrepreneurship. Known for its rich diversity, the City offers an outstanding quality of life for all generations with great schools and recreational opportunities. Chandler has grown to become the state's fourth largest City with a population of more than 285,000. Chandler has been named one of the nation's Best Places to Find a Job and Best Cities for Women in Tech. The City also is one of the safest communities in the nation and boasts AAA bond ratings from all three national rating agencies, one of only 40 communities to achieve this distinction. For more information, visit the City website, or connect with Chandler on social media.

Media contact:          
Stephanie Romero   
City of Chandler, Public Information Officer
480-782-2231