April 25, 2019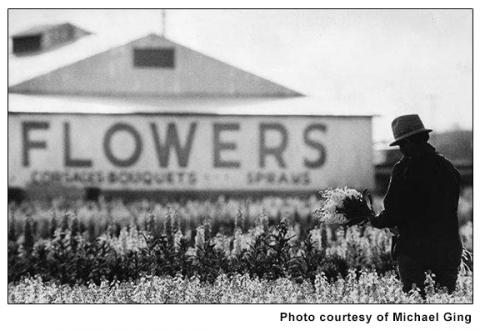 The history of the Valley's famed Japanese flower farms along Baseline Road will be shared by members of the Nakagawa and Kishiyama families that built and operated them, during the next Our Stories speaker series in Chandler.  The free program will begin at 10:30 a.m. Saturday, May 18, at the Chandler Downtown Library, 22 S. Delaware Road.
After World War II, the Nakagawa, Kishiyama and other Japanese American families undertook farming along Baseline Road in south Phoenix. From the rocky desert soil at the foot of South Mountain, they established fertile farms with vegetables, and later, flowers. Colorful gardens of bright fuchsia, light yellow, pale pink and violet-lavender flowers and their sweet aromas attracted many tourists and local buyers. These fields became a landmark in Phoenix and a legacy for the families who operated the farms.
Speakers at this program include Kathy Nakagawa, a professor at Arizona State University; her father, Nick Nakagawa, who still operates the only remaining flower shop on Baseline Road; Cindi Kishiyama Harbottle, a leader in the Asian American community; and her mother Betty Kishiyama, who operated South Mountain Flowers with her late husband, George. The Kishiyamas were the first family to grow flowers on Baseline Road.
Our Stories presents diverse speakers who share unique Arizona and local history topics to a general audience. This series is produced throughout the year by the Chandler Museum, Chandler Public Library, Chandler Historical Society and Friends of the Chandler Public Library. 
In June, the Our Stories speaker series turns to the story of local boxing legend Zora Folley and his 1967 Heavyweight title fight with Muhammad Ali at Madison Square Garden in New York.
For additional information on this program, call 480-782-2751, or visit Chandler Library for calendar information.