March 15, 2023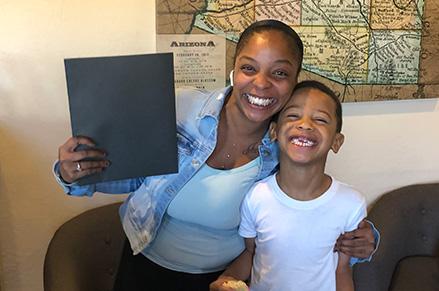 CHANDLER, Ariz. – The City of Chandler's Community Development & Resources Division assists vulnerable Chandler residents obtain housing. Once they move in, they often are in need of basic household items to help get settled. There are several ways you can help make a difference and provide hope to these families, seniors or veterans in need.     
The following list of items are needed to make one move-in kit:
Body wash

Shampoo

Deodorant

Bed sheet (Queen)

Comforter (Queen)

Pillows (2)

Toilet paper

Paper towels

Air mattress

Towels (4)

Paper plates

Plastic curtain

Shower curtain rod

Shower curtain hooks
Donations of neutral colored items are preferred and the items may be packed in a large bag (if donating an entire kit).
Residents that do not have time to shop may help in other ways. You can purchase an item from our Amazon wish list that gets shipped directly to the Neighborhood Resources Department; sign up to assemble move-in kits; or make a monetary donation of $16. Visit Move-In Kits for more information or to sign-up, purchase an item or make a donation.
For more information about this initiative, contact the City's Housing Stability team at 480-782-4349.
 
Media contact:
Stephanie Romero
City of Chandler, Public Information Officer
480-782-2231