Dec. 2, 2019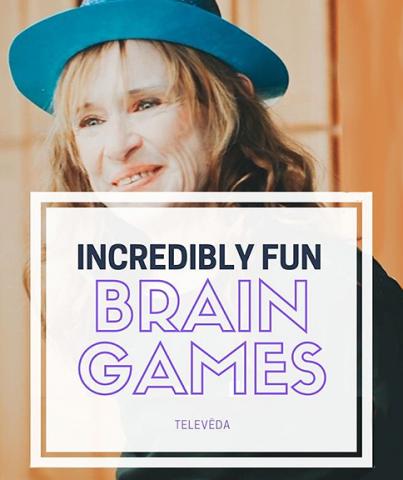 One is the loneliest number. Social relationships are important to quality of life across one's lifespan, and can bestow life with meaning, purpose, and a general sense of well-being. Now, the latest National Poll on Healthy Aging finds that one in three seniors are lonely.
Luckily, Chandler Parks & Recreation is partnering with other like-minded organizations to create resources that help our 50-plus community build the social connections they need to thrive. Through a new partnership with televëda – a Phoenix-based company that offers live online wellness, educational and recreational programs – Chandler is the first municipality to offer online wellness classes aimed at combating social isolation in older adults.
Starting this month, Chandler Recreation will begin offering televëda's "Empowered Living" classes, a virtual body and brain wellness class where participants exercise to upbeat music from the past and play brain games to help stimulate the mind. For a limited time, the community will be able to join Empowered Living series for free and from anywhere.
Simply using their smartphone, iPad, tablet or laptop they'll visit televeda.com at 10 a.m. every Thursday, Dec. 5, 12 and 19 and click the "Join Class" button to be connected to the online community. Once in the virtual classroom, participants can see, hear and talk to the instructor and their fellow classmates and ultimately begin forming personal relationships. 
While Recreation Manager Joe Petrella believes the best cure for loneliness is of course, being around other people, he understands maintaining those connections get more challenging as you age.
"Finding solutions for loneliness is highly personal and some of the best interventions are those that involve meaningful social contact – whether that's volunteering, meeting a friend for coffee or now participating in an online wellness class," explains Petrella. "It's really about the meaningfulness of the activity and forming relationships. Recreation is dedicated to providing activities that meet the aspirations of today's 50-plus adult that gives them the flexibility to participate from anywhere, including the comforts of their homes."
According to Recreation Coordinator Ray Kaniut, "televëda's flagship class is just the first step. "Our aim is to create an infrastructure to bring the community experience directly to individuals and help our community mobilize to prevent isolation. From socialization classes to art classes, we're helping older adults engage with their communities both on and offline," he said.
Chandler plans to debut more online classes later in 2020. The televëda partnership coincides with the division's push to rewrite the rules of age defining programs; appealing to the aspirations of Chandler's highly-energized modern adult through modernized lifelong learning, promotion of health and wellbeing, and socialization.
 "We applaud the City's innovation and willingness to implement this innovative partnership to make an impact in the lives of seniors," said Shruti Gurudanti, CEO and co-founder of televëda. "We look forward to bringing our signature programs to the residents of Chandler and helping make it easier for them stay active, engaged and social."
About televëda:

televëda was founded in 2018 with the mission to combat social isolation among seniors.  televëda offers live online educational, wellness and recreational programs that are designed to reduce social isolation, build friendships, and encourage seniors to stay active.  televëda has pioneered the creation of "virtual senior centers" by partnering with senior living communities across North America to offer residents both in-person and live online programming so that seniors can access educational, wellness and gaming programs wherever they are. 

For more information, visit televeda.com or visit our social media pages at facebook.com/Televeda, instagram.com/televeda_ and linkedin.com/company/televeda.