July 5, 2023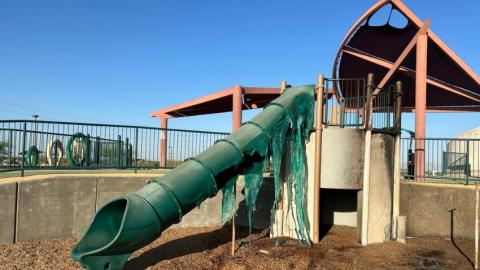 CHANDLER, Ariz. – The playground located at Paseo Vista Recreation Area is closed until further notice. It was damaged by a fire that appears to have been caused by fireworks that were set off nearby, igniting the wood chips in the playground area.
The fire destroyed two slides, melted rubber safety surfacing, burned a sunshade and caused damage to concrete, poles and railings.
Paseo Vista Recreation Area is located at 3850 S. McQueen Road in Chandler. The timeline to fix the damage is to be determined.
Photos of the damage are available at Melted Slide Photos.
Media contact:
Toni Smith
City of Chandler, Marketing and Communications Manager
480-782-2701