Jan. 12, 2023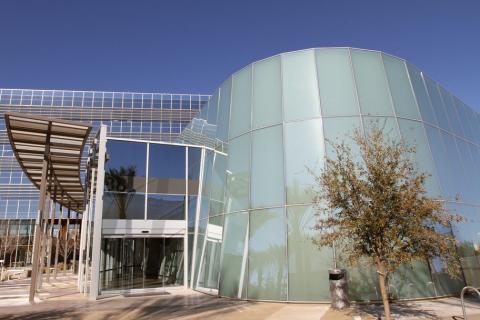 CHANDLER, Ariz. – The Chandler City Council met at 6 p.m. Thursday, Jan. 12, taking action on a total of eight agenda items. Meeting highlights included:
Adopted the ordinance to approve Hartford Square, located north of Warner Road and Hartford Street, rezoning it for medium density residential.

Adopted the ordinance to approve Avenir, located at Pecos Road and Pennington Drive, rezoning it for general office and medical office.

Approved Final Plat for Chandler Airpark 202, located west of the southwest corner or Cooper Road and the Loop 202 Santan Freeway.

Approved the final adoption amending the Code of the City of Chandler, Chapter 2, Administration, by amending section 2-2, Salaries of Mayor, Vice Mayor and Councilmembers, to restore annual salary adjustments to become effective in Fiscal Year 2024-25.

Approved final adoption of the ordinance granting an ingress-egress easement to Salt River Project Agricultural Improvement and Power District (SRP), at no cost, for access to the City's Airport Water Reclamation Facility pump station from the Consolidated Canal.

Approved final adoption of the ordinance declaring property as no longer necessary for use as a public roadway, vacating a portion of the south side of Willis Road between McQueen Road and Hamilton Street to the abutting property owner, and authorizing the execution of all documents necessary to complete the abandonment.

Approved final adoption of the ordinance granting a power distribution easement to SRP for electrical facilities to be relocated west of the northwest corner of Elliot Road and San Marcos Place, in exchange for payment of $9,598.
The Regular City Council meeting adjourned at 6:49 p.m.
The installation of newly elected Mayor and Councilmembers took place at a Special Meeting immediately following the Regular City Council Meeting. Mayor Kevin Hartke, Councilmember Matt Orlando, Councilmember Jane Poston and Councilmember Angel Encinas took their oaths of office.
The next meeting of the Chandler City Council will be at 6 p.m. Monday, Jan. 23. Council meetings are aired live, as well as replayed on the Chandler Channel - Cable Channel 11, streamed online at chandleraz.gov/video and on YouTube at youtube.com/cityofchandler.
 
Note: These are not official meeting minutes of the City Council but rather a brief recap of the Council's actions provided as a courtesy of the Chandler Communications and Public Affairs Department.
The City Clerk's office posts official meeting results the morning following Council meetings. For a complete list of actions taken, visit chandleraz.gov/MeetingsAndAgendas. Throughout the agenda, items are posted in red to signify any changes made at the meeting, and who voted no, or abstained.
For past City Council meeting minutes, visit chandleraz.gov/MeetingsAndAgendas or contact the City Clerk's Office at 480-782-2180. For any other information, contact the Communications and Public Affairs Department at 480-782-2000.
Media contact:
Toni Smith
City of Chandler, Communications Manager
480-782-2701