Oct. 23, 2020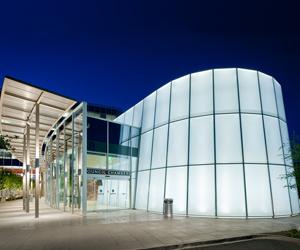 The Chandler City Council met at 6 p.m. Thursday, Oct. 15, taking action on a total of 40 agenda items. Meeting highlights included:
Approved a resolution to authorize and approve a second amendment to an intergovernmental agreement with Maricopa County to provide temporary housing at hotel rooms for at-risk individuals and families experiencing homelessness. This amendment extends the agreement to Dec. 30, 2020, and adds additional funding in an amount not to exceed $159,060.

Approved the introduction of a historic preservation ordinance, which would allow property owners to establish historic preservation districts on their properties and neighborhoods. As part of the ordinance, the existing Architectural Review Committee would become the City's Historic Preservation Commission.

Authorized an agreement between the Chandler Fire Department and Valleywise Health (Maricopa County Special Health Care District), to train Chandler Fire paramedic students during their required clinical rotations.

Authorized an intergovernmental agreement between Chandler Police Department and the Arizona Department of Public Safety (DPS) allowing Chandler officers to work with DPS in an extra duty capacity by providing traffic control and a visible law enforcement presence during certain events at State Farm Stadium.

Approved a resolution allowing the City to approve applications and waive fees for temporary or permanent extension of premises for alcohol consumption and waive time limits for Temporary Sales and Promotional Events (TSPE) during the pandemic. The resolution is set to expire on June 1, 2021.

Approved the appointment of Mr. Ted Huntington to serve on the City's Bond Exploratory Committee.

Approved a one-year agreement with Everest Communications, LLC, for airport tower inspection and maintenance in an amount not to exceed $60,000. The contract ensures the City-owned equipment is maintained to Federal Aviation Administration (FAA) standards as required by the FAA.

Approved an amendment to an agreement with Baker & Taylor, LLC, Ingram Library Services, LLC, and Midwest Tape, LLC, for library materials and related services, in a combined amount not to exceed $1,450,000 through Oct. 1, 2022. The agreements will enable the library to continue to receive the best prices for books, audio books, DVDs and CD music.

Approved an agreement with Cartwright's Drain Service, Inc., PM Plumbing and Mechanical, Inc., RKS Plumbing and Mechanical, Inc., and TALIS Construction Corporation, for plumbing services to repair lateral and main sewer lines, in an amount not to exceed $500,000 for a one-year term. On average, 72 sewer service repairs are required each year.

Approved an amendment to an agreement with Southwest Fabrication, LLC, for the purchase, installation and maintenance of transit shelters and bus stops, in an amount not to exceed $464,000, through Dec. 31, 2022. Currently, there are 381 bus stops throughout Chandler, of which 290 have bus shelters.

Approved an agreement with SDB Contracting Services, for building renovations construction services at 1575 E. Ryan Road (located at Chandler Municipal Airport), in an amount not to exceed $85,285.25. A portion of the scope of work includes asbestos abatement and the demolition of existing building structure and additions.

Approved a construction contract with Combs Construction Company, Inc., for the Chandler Boulevard bike lanes (1-10 to 56th Street), in an amount not to exceed $904,828. The scope of work includes installation of pavement, curb and gutter, sidewalk, drainage improvements, traffic signal modification, intersection improvements, striping and landscape restoration. Construction is scheduled to being in January 2021 with an estimated completion date of August 2021.

In addition, Council also approved an agreement with Consulting Engineering, Inc., for construction management services related to the Chandler Boulevard bike lane project, in an amount not to exceed $219,414.

Authorized the purchase of various vehicle replacements from Larry Miller Dodge, Larry Miller Toyota, Sanderson Ford and San Tan Ford in the amount of $1,019,920.64. This request is for the purchase of 25 vehicles including a sedan, pickup truck, van, Police patrol vehicles, F-150 Responders and cab chassis trucks with services bodies.

Approved the purchase of video detection cameras for traffic signals, from AM Signal, Inc., in an amount not to exceed $1,520,000.

Approved an entertainment use permit for The Stillery Downtown Chandler, located at 130 S. Arizona Ave., to approve live music indoors and outside patio speakers for background music only.

Recommended the following Series 12, restaurant liquor licenses be approved by the State Department of Liquor Licenses and Control for Someburros, located at 5095 S. Gilbert Road, Suite 1.

Approved a special event liquor license for the Chandler Cultural Foundation, outdoor Museum concert #1 on Saturday, Nov. 8, at the Chandler Museum, 300 S. Chandler Village Drive.

Recommended a permanent extension of premises, Series 7 and Series 1 for:

Quarthaus, 201 S. Washington St.,

San Tan Brewing Company, 495 E. Warner Road.
During this meeting, the Mayor and Council also were briefed on the Economic Development Division's I Choose Chandler Business Hiring and Retention program and the Chandler Police Department's policies and programs. Both briefings are available to watch on demand at youtu.be/yeKmrAdMKjc (starting at 1:49:40).
During a Regular Council Meeting on Monday, Oct. 12, the Council approved five consent items, including the final adoption of a new short-term rental ordinance (City Code-Chapter 22), which will take effect on Monday, Nov. 16. Additional information on the ordinance, along with a required registration form for property owners, is available online at chandleraz.gov/tax.
During a Study Session on Monday, Oct. 12, the Mayor and Council recognized the following Team Chandler members for their combined 85 years of service:
Jennifer Honea, 20 years, Communications and Public Affairs Department;

Elizabeth Medrano, 20 years, Chandler Police Department;

Veronica Vierra, 20 years, Chandler Police Department;

Jesus Deanda, 25 years, Chandler Police Department.
The Mayor and Council also proclaimed the month of October as Disabilities Employment Awareness Month and the week of Oct. 18–24 as Arizona Cities and Towns Week. Photos of the employee service recognitions and representatives accepting the proclamations are available to download at bit.ly/35tXcTL. During the Study Session, the Mayor and Council also discussed small wireless facilities located in the Festiva Court and Kempton Crossing subdivisions as brought forth by two Chandler residents.
The next meeting of the Chandler City Council will be at 6 p.m. Monday, Nov. 2. Council meetings are aired live, as well as replayed on the Chandler Channel - Cable Channel 11 (CenturyLink Channel 8502), streamed online at Chandler Video and on YouTube.

Note: These are not official meeting minutes of the City Council but rather a brief recap of the Council's actions provided as a courtesy of the Chandler Communications and Public Affairs Department.
***
The City Clerk's office posts official meeting results the morning following Council meetings. For a complete list of actions taken, visit chandleraz.gov/agendas. Throughout the agenda, items are posted in red to signify any changes made at the meeting, and who voted no, or abstained. For past City Council meeting minutes visit chandleraz.gov or contact the City Clerk's Office at 480-782-2180. For any other information, contact the Communications and Public Affairs Department at 480-782-2000.
Media contact:
Stephanie Romero
Public Information Officer
480-782-2231