May 12, 2022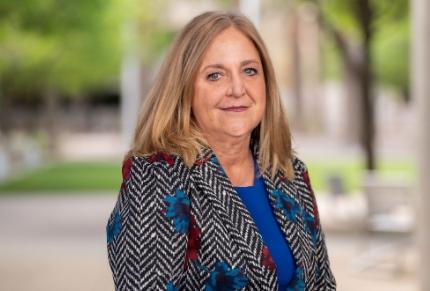 CHANDLER, Ariz. — The Arizona City Attorneys Association has recognized Kelly Schwab, City Attorney for the City of Chandler, with its Distinguished Municipal Attorney Award. The award honors the work and dedication of outstanding municipal attorneys who have made exemplary contributions to the practice of municipal law or the legal system.
"I'm honored and humbled to be recognized by my peers across Arizona," said Schwab. "I've had the privilege of working with great people throughout my career and I appreciate their support and partnership to navigate the many legal matters that arise for cities and towns."
Schwab has served as Chandler's City Attorney since 2016 and oversees the City's law department that offers legal guidance and representation in civil proceedings, criminal prosecution and risk management. She has practiced municipal law in Arizona since 1992, serving as legal counsel representing small towns, special taxing districts and large cities during her career.
Schwab is the Arizona representative for the International Municipal Lawyers Association and has served as president of the Arizona City Attorneys Association and the Public Law Section of the State Bar of Arizona. She has served on a variety of boards, including the Alliance for Construction Excellence, State Bar of Arizona Board of Governors, Arizona Women Lawyer's Association, and has been a member of numerous State Bar Committees, including the Professionalism Committee, Appointment Committee and Convention Committee.
About Arizona City Attorneys Association:
The Arizona City Attorneys Association (ACAA) is an affiliate group of the League of Arizona Cities and Towns. The ACAA is comprised of attorneys, assistant attorneys and deputy attorneys for the 91 cities and towns in Arizona. The Association meets twice annually to discuss municipal legal issues of importance to cities and towns throughout Arizona.