Jan. 3, 2019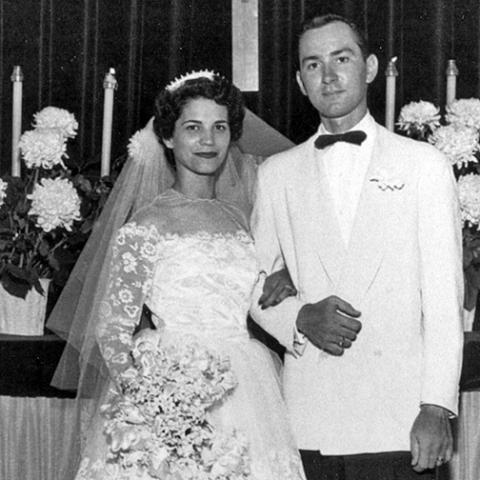 Mayor Jay Tibshraeny and the City of Chandler will honor Evangeline "Eva" Serrano by posthumously inducting her into Celebration Plaza at Tumbleweed Park during a special ceremony at 9 a.m., Saturday, Jan. 5, 2019. Serrano, who passed away on April 30, 2017, will be recognized for her contributions to the community over many decades and good works on behalf of the people of Chandler.
Her plaque will note the following:
"Evangeline 'Eva' Serano came to Chandler with her parents, Mary Basha and Raymond Felix, in 1930. After marrying Ernie Serrano in 1952, she worked in the family's clothing business before founding Serrano's Mexican Restaurants in 1979. Eva's recipes, developed over years of raising eight children, are at the heart of the popular restaurants' dishes. Serrano's is the oldest continuously owned business in Chandler and Eva was a major part of its success."
The public is invited to attend the ceremony that will be held at Celebration Plaza, which is a permanent monument near the center of Tumbleweed Park, located on the southwest corner of McQueen and Germann roads. Celebration Plaza features a fountain and a decorative wall used to display brass plaques honoring organizations or individuals for their civic leadership, public outreach and outstanding personal service and commitment to the community.
Serrano will have her plaque added alongside the plaques for these previous inductees: Kenny Thomas, Officer James Snedigar, Chandler Chamber of Commerce, Officer David Payne, Chandler Kiwanis Club, Chandler Lions Club, Coy Payne, Chandler Compadres, John H. Dick, Najeeby Basha, Jerry Brooks, Patti Bruno, Lowell Huggins, Detective Carlos Ledesma, Dave McDowell, Marty Wright, Eddie Basha, Jr., Chandler Service Club, Lenford Calley, Officer Robert Nielsen and Henry Salinas.
Nominations for induction are submitted by the public between Feb. 1 and April 30 each year. There is no fee to submit a nomination, and the form is available online at chandleraz.gov/parks or by calling 480-782-2717. The nomination forms are reviewed and evaluated by a subcommittee comprised of two members of the Museums Advisory Board and one member of the Parks and Recreation Board. The full Museums Advisory Board then votes on which names to submit to the Chandler City Council for final approval.
Questions about the Celebration Plaza nomination criteria or the recognition process can be directed to the Chandler Museum at 480-782-2717.
Celebration Plaza Inductee for 2018 (Induction Ceremony – Jan. 5, 2019)
Evangeline "Eva" Serano




Evangeline "Eva" Serano was born in the Ray-Sonora, Ariz., area on Feb. 1, 1930, to parents Mary Basha Felix and Ramon Felix. Eva was one of eight Felix children. She attended school in the Goodyear/Ocotillo area of Chandler and graduated from Chandler High School in 1947. After graduating high school, Eva worked for her mother's family business, Bashas' Grocery Store, cashiering and working at the corporate office. Eva and her husband, Ernie, lived in Chandler all their lives, where they raised their eight children. Eva worked alongside her husband in the family clothing business, Serrano's Department Stores, until 1979, when they opened their first Mexican restaurant, La Casa Serrano, in Downtown Chandler. After several years of hard work, Ernie and Eva expanded the family business as Serrano's Mexican Restaurants. While feeding her family of 10, Eva became an excellent cook, and her experience and recipes became the heart of Serrano's Mexican Restaurants. Eva was always at ease around people and loved being the first hostess at the Chandler restaurant. Today, there are five locations in the East Valley. Eva was a devout Catholic and her faith and family were the greatest treasures of her life. She was a very generous person and helped so many people in need without anyone knowing. Evangeline "Eva" Serano passed away on April 30, 2017.
Celebration Plaza Criteria
Nominees are evaluated based on the following criteria:
Community leaders whose outstanding personal service has resulted in significant and enduring contributions to the community. Support for this recognition should include endorsements from other groups, neighborhoods, or organizations;

An individual or individuals who have made exceptional contributions to the City of Chandler;

An individual or individuals who have added to the quality of life for Chandler residents through their involvement or financial contribution to short- or long-term city projects or activities;

An individual who has demonstrated leadership, innovation and creativity, which have made Chandler a better place to live and work.

City of Chandler employees killed in the line of duty.
Individuals holding an elected City of Chandler office or serving on the Museums Advisory Board or the Parks and Recreation Board are not eligible for nomination.