Nov. 16, 2020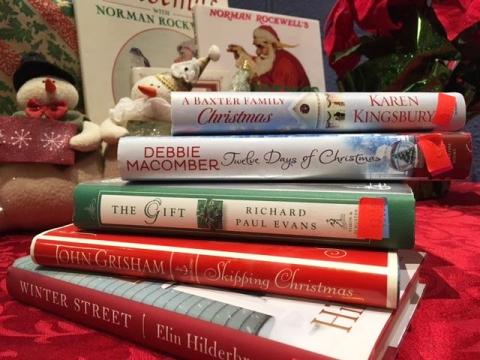 The Friends Bookshops have reopened just in time for your holiday gift giving needs, with all purchases supporting programs and services at Chandler Public Library. The two locations, at the Downtown Chandler and Sunset libraries, have a wide selection of gently used books priced at $1 to $3 each, and the popular "Two for Tuesday" sales offer half-priced titles every week.
Another great shopping event will be Small Business Saturday on Nov. 28. Throughout the country, this is a day to celebrate and support small businesses and all they do for their communities. The Friends Bookshop will participate in Small Business Saturday by offering customers a 50% discount on all book purchases that day. As one of many local bookstores, the Friends of the Chandler Public Library encourage Chandler residents to "Shop Local" and keep more of your money in the local economy.
Friends Bookshops are operated by the Friends of the Chandler Public Library, a non-profit, all-volunteer organization dedicated to supporting library programs, services, and events. The Friends operate two online stores for purchasing books if you are unable to visit either of the library locations. Their Amazon Marketplace is at amazon.com/shops/chandlerlibrary, and their eBay site is stores.ebay.com/friendsofchandlerpubliclibrary. While the discounts available at the Chandler Downtown and Sunset Library Bookshop locations are not available online, everyday prices are already a bargain.
Remember to visit the Friends Bookshops at the Chandler Downtown Library, 22 S. Delaware St., and the Chandler Sunset Library, 4930 W. Ray Road. For more information regarding the Friends of the Chandler Public Library, please visit chandlerlibrary.org/friends or call 480-782-2800.
Friends of the Chandler Public Library
Serving the Chandler Public Library and community for over 35 years, the Friends support and sponsor many of the Library's programs, services and events, including:
General Library Programming – These funds provide a variety of adult, teen, and children's programs throughout the year including the Annual Fairytale Ball for ages 0-5 and STEAM programs like Build a Bristlebot. Tweens and teens have enjoyed craft programs and collaborative activities such as the Harry Potter Escape Room. Our offerings for adults have included the Science Matters @ CPL series, as well as visits from authors and artists.

Vertex Programs – Through our Vertex STEAM (Science, Technology, Engineering, Art, and Math) programs, Chandler Public Library is playing a critical role in helping our community to learn and experience new technological innovations.

High Five Early Literacy Programs – Funds are uses for the popular Tumblebooks collections, which provides ebooks and audio-capable ebooks to preschoolers, outreach to the community and the Create-Play-Learn early literacy spaces.

Summer Reading Incentives –Friends funding provides promotion, incentives and programs for the more than 10,000 participants in the annual Summer Reading Program.

Read to Succeed – This program provides trained library volunteers as literacy tutors for 1st grade students who are identified by their teachers as not reading at grade level. 
For more information regarding the Friends of the Chandler Public Library, please visit chandlerlibrary.org/friends or call 480-782-2800.